In the previous article of this series we've seen few basic but important crypto trading terms like Fear Of Missing Out (FOMO), Return On Investment (ROI), All Time High/Low (ATH/ATL) and some others, if you haven't read Part-1 then refer following link :
So guys in this article we'll take look at few other important terms used in financial world.
Let's dive in...!!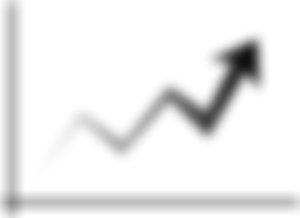 1) Fear, Uncertainty and Doubt (FUD)
FUD is not actually a trading term but it's used in reference to financial markets. FUD is a strategy that aims to discredit a particular company or financial trading asset by spreading misleading about it. Due to this misleading information other traders fear about that particular asset which leads to price drop of stock and people who spread fake news gets profit in price decline.
FUD is very common in Cryptocurrency space. In many cases investors or traders enter into trade with short position and then spread false news which is harmful for that coin, which leads to price drop and that traders get massive profits, same can be done with positive but fake news. Most of the time these type of news turned to be false news. So it is important for individual traders like us to listen to both arguments and trust on trusted data.
2) HODL
I think most of you know what HODL means, it's not an English word, actually it was originated from a misspelled heading of an BitcoinTalk forum post, " I am HOLDING" now that mistake become so famous that people are referring it as an official word in crypto space.
HODLing works similar to buy and hold strategy in traditional stock trading. People buy some assets, crypto in our case and hold it for long time hoping the value of that coin increase over the time.
3) BUIDL
BUIDL is derivative term for HODL, it describes participants of cryptocurrency industry who continue to build their portfolio regardless harsh bear market, these are the true believers of the cryptocurriencies and they work for increasing crypto adoption.
4) SAFU
Similar to the cryptocurrency Dodge Coin which was originated from a meme, this term is also originated from Meme uploaded on YouTube by Bizonacci. The meme incorporated Binance's CEO Changpeng Zhao (CZ), saying "funds are safe" during unscheduled platform maintenance.
The video went so viral, in response to that Binance announced " Secure Asset Fund for Users (SAFU)" , it is an emergency insurance fund that is funded by 10% of trading fees. These funds are stored in cold wallets. If you're active on crypto forums like BitcoinTalk or in subreddit discussion then you often hear the phrase "funds are SAFU".
5) Do Your Own Research (DYOR)
When it comes to financial markets, DYOR is related to Fundamental Analysis. In order to become a successful trader you have to make your own research and come up with your unique trading strategy. As we've seen above in case of FUD, people spread false information (even popular traders/personalities) which might bring hinge losses for you. So before taking any decisions you should definitely make good research using trustworthy data. You often hear the phrase "Don't trust, verify", take it seriously before making any trade.
Checkout Part-1 of this article
---
Previous Articles
1) Fake Crypto Exchange : Be aware
2) What Is Decentralised Marketplace ? (Explained)
3) Story Of BCHN : The Saviour For BCH (?)
---
Hey friends, this is it from my side hope you find this article helpful. If you're interested and want to get notified for my future articles related to crypto, blockchain technologies and projects subscribe me @Ashma

Want to have good chat about things ? Let's get in touch on twitter : https://twitter.com/ashma1818?s=09

Thanks for your time and appreciation...!!