Wednesday, October 27th
The things I love are:
Sweets

Coffee

Plants

And good music

So today I want to tell you about the first lemon pie I made.


Greetings wonderful people from read.cash and thank you once again for accepting me in this community...

Sweets, donuts, chocolates, cookies, cakes, chocolate bonbons, cupcakes, truffles, brownies, flan, cheesecake, golfeados... There were so many sweets out there and I decided to make a lemon pie.

Why did I decide to make a lemon pie?
I had never made a lemon pie before, it was a new experience, it takes a lot of patience and few ingredients.

My brother-in-law had a birthday and what better gift than to make him a dessert that he likes. He always helps us and shares a lot with us, it is a way to thank him for all his help.
Is it difficult to make a lemon pie?

No, it is very easy to make lemon pie, you just need time.

Base of the lemon pie
To prepare the base of the lemon pie there are 2 ways:
With flour, eggs, butter and sugar or

Buy a package of cookies.
In my case I bought a package of cookies, it was cheaper. It was complicated to crush the cookies because I don't have a food processor, so I did everything by hand. Although it took me a long time to crush the cookies it was quite a fun task, while I was making the base I listened to music and danced.
After a while the cookies were completely crushed. I mixed the crushed cookies with melted butter and made the base of the lemon pie. Then I took the lemon pie base to the oven for a few minutes.
Lemon pie filling
The filling can also be made in two ways:
With egg yolk, sugar, lemon juice, water and cornstarch or

Condensed milk, egg yolk and lemon juice.
I did it with the second option, it is faster and it was more economical. I added the condensed milk to a bowl, then added the egg yolk to the container and beat until the mixture was well blended. I added the lemon juice to the mixture and stirred in circles. The filling is ready!
I poured the filling into the base of the lemon pie very carefully. At the end, the preparation went straight into the oven for a few minutes.

I let the lemon pie cool very well at room temperature, then I kept the preparation in the refrigerator for more than 6 hours.
Lemon pie decoration
My couple helped me make the lemon pie ornament. He made an Italian meringue with sugar, egg whites and water. He heated water with sugar in a saucepan to create a syrup.
In a bowl he beat the egg whites until stiff.
The hot syrup was added to the egg whites and mixed in an enveloping manner until it cooled a little.
The Italian meringue is ready, after that we decorate the lemon pie. 
When we finished decorating the pie, we baked  for a few minutes, until most of the meringue turned this beautiful color.
My couple's family, the birthday boy and my couple and I really liked my dessert, so I made it again for my mother-in-law's birthday.
My mother-in-law's birthday pie was bigger, but the meringue didn't set long enough, it was still warm.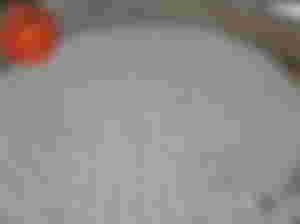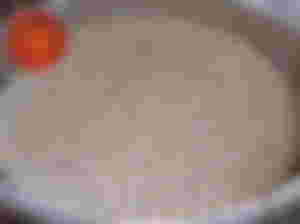 On the way to my mother-in-law's house the meringue moved around, but that didn't matter, the lemon pie was very tasty.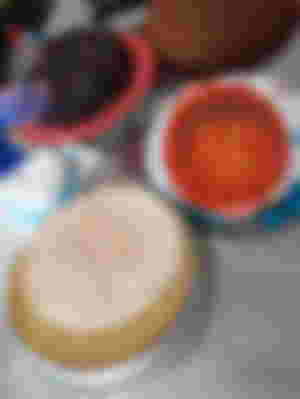 It is a very simple recipe to make, it only takes a little time. It is excellent as a snack and worthy of being accompanied by a nice, hot coffee.

I am very happy to have made the lemon pie, there is a perfect balance of flavors.
History of lemon pie

It is said that lemon pie was first prepared in England during the 18th century by Protestants and then became popular in the United States in the late 18th century.
The first recipe for lemon pie with a puff pastry base and lemon cream filling was captured in 1806 by Elizabeth Goodwell. She ran a bakery and taught cooking classes.
Other historians say that lemon pie was invented in the 19th century by Swiss pastry chef Alexander Frehse, who was the first to combine lemon cream with Italian meringue. 
Historians say that this dessert was served at the banquets offered by Queen Elizabeth of England, so it is deduced that the origin is English.
There is no exact date for the creation of this magnificent dessert, but its creation was an excellent idea.
Lemon pie has been so popular that August 15 is celebrated as National Lemon Pie Day.
This recipe is very exquisite, a semi-sweet dough, with a sweet and sour filling, and a very sweet decoration, leaves your mouth full of desire to keep eating this dessert. 
I invite you to make and try this recipe, it is a good snack to share with your loved ones.
Links where I got the information about the history of the lemon pie:
Tarta de limón con merengue - Wikipedia, la enciclopedia libre
Historia del Pie de Limón: Origen y Receta del Postre Inglés (peruenvideos.com)
Lemon pie: el origen desconocido de un clásico de las meriendas en todo el mundo - Cucinare
Lemon Pie - Ebenezer Maxwell Mansion
Lemon pie world's favourite dessert | Puratos Deli(cious) Stories
NATIONAL LEMON MERINGUE PIE DAY - August 15 - National Day Calendar
Music I was listening to while writing this article:
Thank you very much for having reached the end of my article about my first lemon cake, I hope you liked it a lot and that you are encouraged to make this delicious sweet.
I loved making this lemon cake, I really enjoyed it with the family and we all found it to be a very delicious dessert. I want to redo this recipe.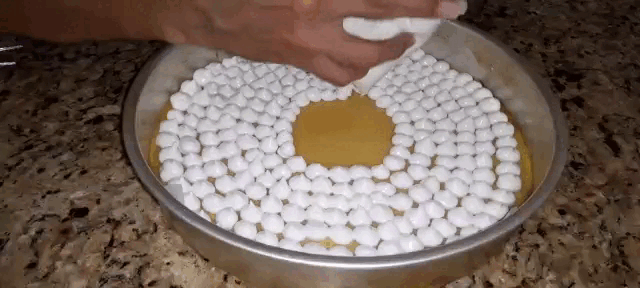 Have you ever made a dessert like this? If so, can you comment on your experience?
If you haven't made this dessert yet, here's the recipe.
Lemon tart recipe
Ingredients (20 cm mold)
For the filling
790 grams of condensed milk (I used 395 grams of condensed milk).

240 ml of lemon juice (I used 120 ml of lemon juice).

8 egg yolks (I used 4 egg yolks).
For the base
250 grams of cookies

120 grams of melted butter.
For decoration
2 cups of sugar (450 grams)

1 cup of egg whites (about 8 egg whites) (250 grams)

½ cup of water (125 ml)
See you in the next article!
Greetings from Venezuela
All content is original
The information obtained from the web is indicated
The photos were taken by me
The drawings were made by me