Horror Movies

Hello, hello, wonderful people of read.cash. I hope you are having a great day, happy beginning of November to all.
Today is a beautiful Monday, November 1st, Saint's Day... I know we just finished Halloween, but there are still many things that happened that day that I want to tell you about....
A few days ago I was very lonely at home, my partner went to work and it started to rain very hard, he couldn't come back because it got very late and the road was flooded, it didn't stop raining. So my partner stayed at a friend's house. Taking advantage of the fact that I was alone I started to watch a lot of horror movies until dawn. At the end I will put the list of the movies.
I am not very fond of horror movies, but I wanted to entertain myself until I fell asleep. I searched all over the internet for what to watch, until I found the right movies. I didn't want to watch anything that had to do with possessions, viruses or the spell. It took me a long time to find what I wanted to see... I'm going to describe the movies one by one, and I'd love for you to think about what movie I'm describing as you read to see if you're a good guesser.
First and Second Movie
The main character goes through many challenges and goes through many terrible things.  Despite that, our protagonist tries to make friends and get along with others, but something terrible happens in the story, the protagonist loses his mother in a very horrible way. The protagonist is left in a state of shock. His father starts to take care of him, but he is not the best father in the world. At first his father does not want to accept him and imposes many rules on him, he stops spending time with him, because he did not want to take care of him. The father starts a search to find him a new mother to take care of him, as he is too busy working and has no time for his son. His son is a little clumsy boy, who wants to have fun, but his father won't let him. His father leaves him with his new mother and takes off. Our protagonist's new mother falls into a trap made by the main villain. The protagonist must leave his fear and face life and the reality of what is happening in order to stay alive.
 Third Movie
A boy lives happily with his parents until a great threat arrives. This threat wants to take his parents away from him, keeping them totally occupied, making the boy start to be the villain in front of the world. The protagonist's threat, actually had a bigger threat and was following orders in order to finish his mission. He had to keep the boy's parents busy so he could study and eliminate his greatest enemy. The protagonist and the antagonist team up to take down a bigger threat so the protagonist can get his parents back....
Fourth Movie
The boy is already an adult, but now he has to fight against a threat that attacks his children, putting his whole family in grave danger...
 Fifth Movie
A married couple decide to adopt at Christmas. At the beginning everything goes very well, they adopt a cute protagonist. Our protagonist lives happily with her family, they go for walks, they play, they sleep together. Until "something" comes to invade their home, our protagonist has to deal with what now inhabits their home. Our protagonist begins to get along with the "something", which is the couple's new biological baby. One day the married couple had to go on a trip, leaving their home in the care of an aunt. Our protagonist is not convinced, now she got along well with the baby, but being very small and delicate she knew that the aunt would be upset that they were together.
The aunt is an evil person who owns some catastrophic pets that begin to bother our protagonist accusing her of the disasters that begin to happen in the house. The evil aunt puts a muzzle on the protagonist to keep her from talking. The protagonist runs away from home and starts a terrifying adventure where she is chased...
Sixth Movie
The son of our previous protagonist faces great challenges that will put his life at risk. He infiltrates with a group of thugs where in each challenge he bets his life and then it will be difficult for him to get out of the problems he faces...
Seventh Movie
A family is on the brink of the apocalypse and in years they haven't encountered any other inhabitants. They think they are totally alone until they meet a person very different from them, whom they don't really trust. The father of our family is overprotective, so he tries to keep this new unknown person away from his family, however later on they start to need his help. On the brink of the apocalypse big problems start to develop that they will have to escape from, such as the earthquake that destroys their home. The new character who joins the family will now have to lead them to safety by gaining the trust of each of the family members. The family is involved in many challenges where the father wants to stop being with the new person, but if he does that he will put his whole family in serious danger....
Eighth Movie
The family manages to find a new civilization, but they are not really accepted, so they will go through different challenges again where they don't know if they will stay in that place or they will go to continue facing the dangers that they will find in what is left of the earth....
How do these movies sound?
These aren't that scary, because as I mentioned I don't really like horror movies, however they kept me entertained for many hours.
Now, I want you to be really honest?
Were you able to guess some of the movies?
If you couldn't guess the movies I will leave them below, but first I want to invite you to go through the articles of my wonderful friend and sponsor @RosheiGanda and my father who was the one who taught me about the beautiful world of read.cash, you can go through his articles and follow him so you won't miss a single writing @Frankmart
I hope you liked my article, you can follow me and comment so I can create more content you like.
First and Second Movie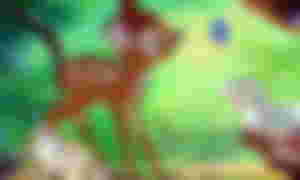 Third and Fourth Movie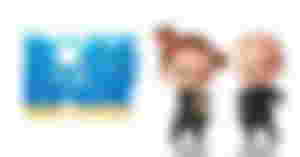 Fifth and Sixth Movie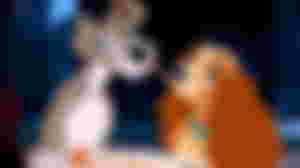 Lady and the Tramp I and II
Seventh and Eighth Movies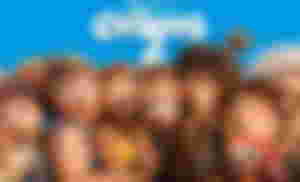 Were you expecting these movies? Hahaha I hope you liked it, feel free to tell me what movies you thought they were.
Thank you again for making it to the end of the article.
See you in the next article!
All content is original
The information obtained from the web is indicated