I can't believe it, I love coffee and have had it and brewed it many times, but .... Oh oh, I've been doing it wrong since I've been living in the new place.☕
Saturday, November 06☕
Very good and profitable day to all. I hope you are all feeling great on this warm and beautiful day. For me the 6th days are super special, these days I turn one more month with my couple it's already 5 years and 6 months since we started dating as boyfriend and girlfriend. If memory serves me correctly hahaha
On this special day they have prepared a special coffee for me. Who investigated and realized that we have made a bad coffee, is my couple.
First I must tell you who he is. His name is Luis, he is a musician, he plays several instruments like piano, cuatro, guitar, mandolin, etc. He has already appeared in several photos in my previous articles. Luis and I used to work together in a music academy and then we started to give music lessons in the homes of our students. That's what we have been doing all this time. Since the pandemic we lost many students because of the distance, but we learned new things. All of our students dropped out of music except for three students. And they really matter to us... They have shown us that no matter the pandemic, if you love music you always have to keep studying.
Very sweet coffee, bitter coffee, cold coffee, extremely hot coffee, burnt coffee, coffee with cream, coffee with milk... Perfect coffee.
What's my problem? Why did I make the coffee wrong?
Well... It's not because I wanted to do it wrong, I was simply taught wrong. And well, I trusted the person too much and didn't bother to look up how the coffee was made in this new machine. I had no idea that I was drinking "burnt coffee", because that's what it tastes like!!! We bought several types of coffee and they all tasted burnt, they tasted bad. It's not a tasty bitter, it's an ugly bitter. I don't know if you understand me...
Before living in this new place there were two ways of making coffee:
With a simple coffee machine, which was given to us as a gift.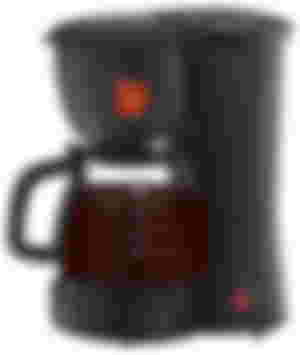 You just add water, put the coffee in the coffee container and that's it. Turn on the machine and let it do all the work. Perfect and instant coffee.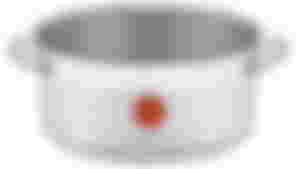 There are two ways that I know of to prepare coffee with a pot:
1 You put the water to boil, then add the coffee, stir it, and pass it through a filter, or
2 Add the water and the coffee in the pot and bring it to a boil, stir it and pass it through a filter or coffee strainer.
Where I live now there is the following coffee machine: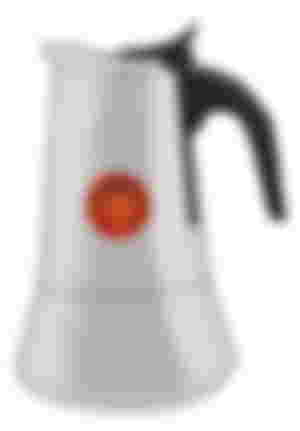 The person who taught us how to make coffee in this machine was doing it wrong. This person completely fills the bottom of the machine with water. She adds a lot of coffee in the container and presses it. And she turns the flame up high until the machine starts to beep or the coffee overflows all over the kitchen.
That's how I learned, but I measure the cups of water and the coffee, so it didn't overflow, but the machine sounded very bad and the coffee started to have strange flavors, it wasn't like before. I thought they had changed and worsened the coffee, with the situation of the country, many foods have worsened.
My couple saw a video and was telling me that this way of making coffee was wrong. The first thing to do is to fill the machine with water up to the vent, place the filter and add the coffee in the form of a mountain, without pressing it. Close the machine and heat it for 3 to 5 minutes over low heat. Then the bottom part of the machine is removed so as not to continue heating the coffee. The coffee should create a kind of cream, and for the first time it did!
We followed all these steps and there was the cream. And an exquisite coffee, tasty, delicious, however you want to call it. Enough of burnt coffee! I have found coffee heaven again, it wasn't the type of coffee, it wasn't my palate, it was the way we were making coffee, we were burning it!
Here is the link to the video with which my couple learned how to make coffee, I hope they don't burn their coffee hahaha
https://www.youtube.com/watch?v=XExON2hESk0

Now, there are two things about me that you should know, if you don't:
I talk a lot, but a lot, a lot. That's why my articles are long and sometimes my comments too, I start talking about a lot of things. I'm a very serious person but if you talk to me and I think you're a nice person, I start talking a lot hahaha.

I am also very curious and I had always wondered how is the history of coffee, how a person went from grabbing a bean, then roasting it, grinding it, then boiling it with water to create this magnificent hot drink, or well, it can also be cold, for people who like cold coffee.
So now I have the story, for those who are interested in how coffee was made to what we know today. All the processes it had to go through, but I won't do it in this article. I don't want to make it longer, so look forward to the coffee history article.
Thanks @CoquiCoin and @rebeysa85 for being my new sponsors, I'm very happy. ❤️
Thank you friend @RosheiGanda for continuing to be my sponsor.
As you know, now I have three excellent sponsors, please read their articles, they are wonderful, if you are going to comment, I hope your comments are full of love. ❤️.
Much love and success to all, thanks for still there reading each of my articles. ❤️
Thank you for reaching the end of my article.
How do you guys make coffee? How do you prefer it hot or cold? Coffee with cream or coffee with milk? You can leave me a like and a comment.
See you in the next article! ❤️
All content is original
Information obtained from the web is indicated.
Photos were taken by me
The drawings were made by me
Greetings from Venezuela❤️😊