My dad and my mom
Happy and blessed day beautiful people. Today I want to share a super, extra, mega special drawing for me, it's about the portraits of MY DAD AND MY MOM.
My father died of cancer three years ago, and I remember that a few days after his death, my mother told me that she would like me to do the portraits of the two of them together. I remember that I didn't answer anything, doubts passed through my mind and I understood it was a challenge; and I asked myself this question, can I make two portraits in a single drawing? I think I questioned myself a lot and perhaps at that moment I was not emotionally prepared to undertake the task.
It is then that my mother showed me the photo that she liked so that I could take the portraits, there the two were together as always. So I decided to accept the challenge, and step by step, working very slowly to carefully observe all the details, I undertook the adventure of realism in portraits.
I want to clarify that realism is not my strong point, much less my style, but with this drawing something magical happened to me and I don't understand it, each stroke, each shadow, each gesture, each line, was very moving, I remember that I stopped working and I cried when I saw that with each stroke, each line, each blur, I was drawing my father and mother just as they were in the photo.
I thank God for my talent, because I know that I can make portraits and much more, that I am the one who sets limits for myself. Thank you dad because from heaven you guided my thoughts and my hands to be able to portray you and your life partner, my mom. I love you dad. I hope you like it: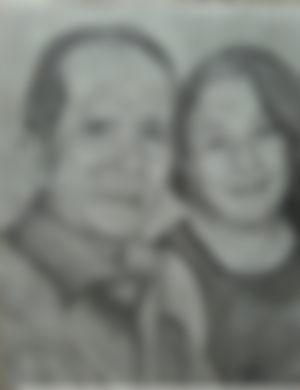 Data sheet:
Technique: Carbon pencils on cardboard.
Measures: 40 x 30 cms.
Year: 2019
Author: María Lorena Carrero. MACARRÉ

STEP BY STEP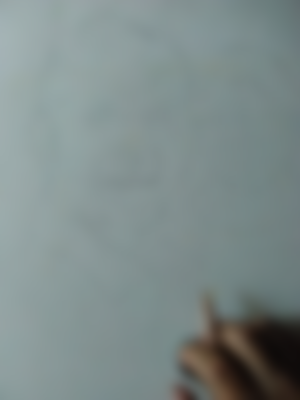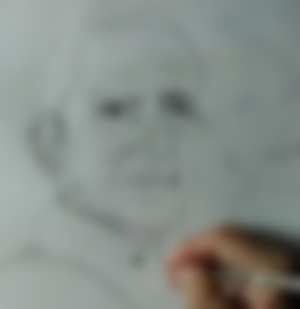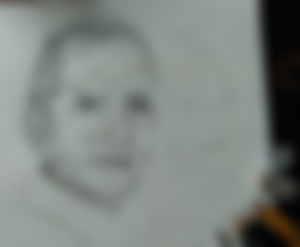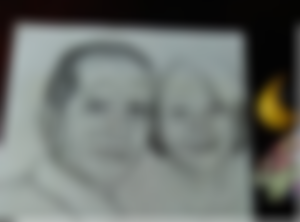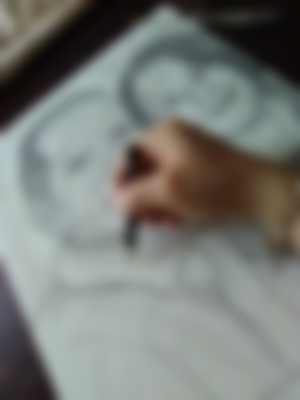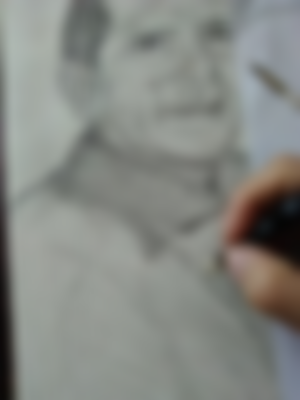 MY DAD AND MY MOM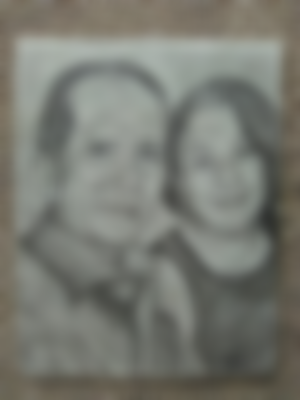 If you want to follow me and see my artistic work, I invite you to follow me on my networks.
www.instagram.com/arte_macarre/?hl=es-
www.instagram.com/arte_macarre/?hl=es-la icalmarte.com/maria-lorena-carrero www.facebook.com/macarre147 nftshowroom.com/artemacarre/gallery mintspace.io/store/arte-macarrehttpswww-facebook-commacarre147
https://arte-macarr.creator-spring.com/