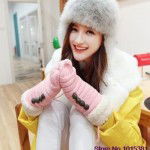 Greetings To All, Good Evening And Happy Wednesday ...........😇
Due To CoronaVirus, Me In These Days Just Free In Home And Have Enough Time To Observe My Surrounding. And The Thing That I Observed More Deeply Is The Change In Weather And The Spring Season. It's First Time That I Feel The Beauty Of This Season And Otherwise Before This I Am Busy In My Study And Have Not Enough Time For These Activities ............🙃
Yes In Spring Season, The Thing Which Got My Attraction First Is The Dandelion Shrub And It's Flowers. It's Flowers Are Yellow In Color And Looking So Awesome. Then The Seeds Of Dandelion Flowers That Looking Like The Ball Of Cottons.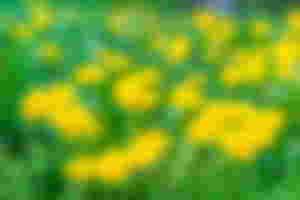 These Are The Dandelion Flowers That Start Growing Before The End Of February And Also The Symbol Of Spring Arrival.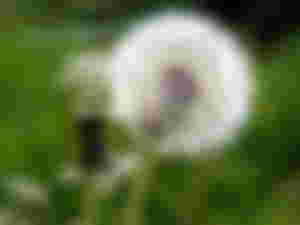 After Few Days, Dandelion Flowers Are Converted Into This Structure In Which Its Seeds Are Found. This Look Of Dandelion Flower Or Seed Is So Attractive For Me And I Really Like It ..........😋
Second Thing Which I Deeply Observed In Spring Is The Beautiful Weather, Clouds On The Sky And Wind Blowing. The Spring Wind First Got Irritated Me, Then With The Passage Of Time I Also Like This Cool Wind Blowing.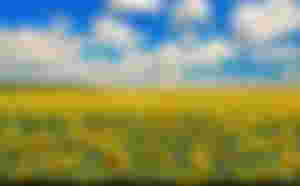 Yes I Observed The Same Beautiful Clouds On The Sky In The Starting Days Of Spring Season, And Just Fell In Love With Them ..............🙈
Third Thing Which Got My Attraction Is The Natural Beauty, Lush Push Green Crops Fields, New Leaves And Flowers Of The Plants.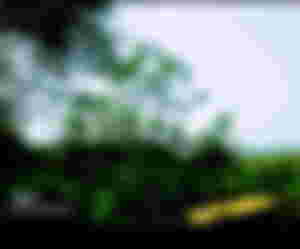 Am Living In The Village Which Is Rich With Natural Beauty, That Is The View Of Crops Fields That Are Found In Front Of My House. These Lush Green Fields Looking So Attractive And Pleasent For Me. Am Looking All The Time Standing On My Home Terrace And Capture Their Beauty.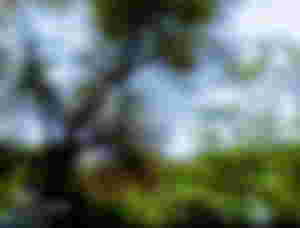 This Random Click Of Plants I Taken To Capture The Newly Grown Leaves On Plants ............🌳🌱
As Due To Online Classes , I Don't Leave The Bed Earlier.......😇. Yes Mostly I Left My Bed After Taking My First Online Class. But One Day , I Get Up Earlier And Am Wonderful To See The Natural Beauty Of Spring Season In Morning Time.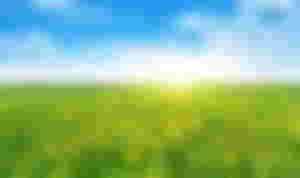 Just Like This Beautiful View, I See This In That Morning Also With The Fresh And Cool Breeze And With The Songs Of Birds ..........😋
All This Is My Talking About How I Observe And Feel The Beauty Of Season. Now Am Talk How Spring Is The Season Of Happiness And Joy.
Spring Season Certainly Bring A Happiness And Joy With Itself. It Comes After Winter Season And Mostly It Observed That Winter Season Can Cause Depression And Anxiety In Many People.. Spring Replaces These Feelings With Positive And Fresh Energy. And Lol I Say That It's Spring Season That Come Out People From Hibernation 😇
Many Festivals And Events Are Celebrated In Spring Season, Especially The Indian Indian Special Event Hooli.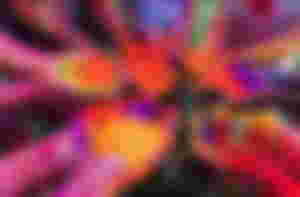 That's Means That Spring Itself Bring Colors , Happiness And Joy For Us And That's Why I Named This Season Of Happiness And Joy.
Thanks For Reading