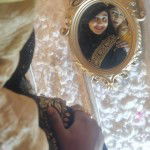 Health Minister Zahid Malek has said that the cost of a dose of Oxford-AstraZeneca coronavirus vaccine produced at the Serum Institute of India will be around Rs 425 per dose.
Talking to reporters in Manikganj on Saturday, he said, "The purchase price of each dose of vaccine is 4. The total cost will be 5 dollars. If you calculate in Bangladeshi rupees, it is like 425 rupees.
"It simply came to our notice then. The Chinese have demanded more than 20 per dose of some vaccines. The Pfizer vaccine will cost 30 to 36 dollar "
The Bangladesh government has already entered into an agreement with Seram Institute of India and Beximco Pharmaceuticals Limited to buy 30 million doses of Oxford-AstraZeneca vaccine.
According to the agreement, Beximco Pharmaceuticals is the 'exclusive distributor' of the ticker produced at the Seram Institute in Bangladesh. The country's top pharmaceutical company will supply vaccines from India to Bangladesh.
It has already been announced that the government will buy the coronavirus vaccine and distribute it free of cost.
The health minister said money would be sent to India this week to buy the vaccine.
He said, "The United Kingdom has approved this vaccine, the Government of India also approved the vaccine yesterday. The World Health Organization will also approve the vaccine in a few days.
"We are ready to take this vaccine. As I said before, the vaccine will come at the end of January or the beginning of February. Now I'm optimistic I might not have to wait until February. Before that, we will get the vaccine at some point in January. If all goes well, it's possible. "
"The government has already taken steps to ensure that 30 million doses of vaccine are brought in," he said.
"There is no need to vaccinate six to six and a half crore people at the moment, including pregnant women under the age of 18, Bangladeshis living abroad," he said.
He said, "The amount of vaccination that is being tried so far will actually make it possible to vaccinate five and a half crore people. In addition, more than four and a half crore people need to be vaccinated. Attempts are also being made to bring this vaccine.
"If we want to vaccinate everyone, we need to vaccinate more. Action is being taken for this. That's why we're thinking of ordering right now. It could be an Oxford-AstraZeneca, or some other source. "