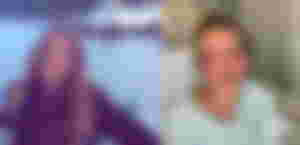 Hello friends, I will give you updated information on the health status of my daughter Marta.
It's ironic how incredibly sensitive her face and eyes are now to the light, now that she can't see. But it is a good sign, because although their eyes have suffered a lot it means that they are alive.
Today he has had an appointment with a medical team which has authorized him to leave the hospital to continue his care at home while his burns heal and to proceed to a new operation on his eyes, he has also had an appointment with the medical team for external burns and the truth Because Martha can't see, she had no idea how serious the burns on her face had been until her doctors described them to her. The doctors told me that the level of the burns could have been worth doing some laser operation and even rehabilitation to regain facial movements.
So when they saw her, they literally couldn't believe that she was the same person and that only two weeks had passed.
She has always had skin that has healed well and she has eaten healthy, which I guess influences, but also since the accident happened she has stopped smoking, she has not put a milliliter of alcohol in her body and I have been eating the best foods .
During her hospital stay, she had little to do, so several times a day she put ice on her face, and the creams and antibiotics they gave her for the skin. She has also drunk all the water the body has asked for because she felt drier than a raisin.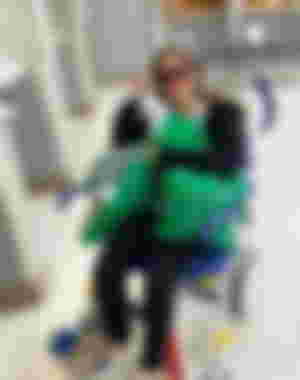 The result: some doctors super happy with this progress, they say, the fastest they have seen. This motivates her a lot to keep taking care of herself and try to make her nose and eyes have the same progress.
The skin is still itchy a little and they do not rule out any more herpes or blister, but from here it is superficial and the health of the skin is out of danger.
Regarding the internal burns that you have in your mouth, they are almost all healed and I can already afford to eat with salt.
Tomorrow I will report on the evolution of the nose, and especially the eyes. But I already told you that on Tuesday I met the specialist doctor who is going to take your case, and I heard for the first time from the mouth of a doctor that yes, it is possible, they can return your sight.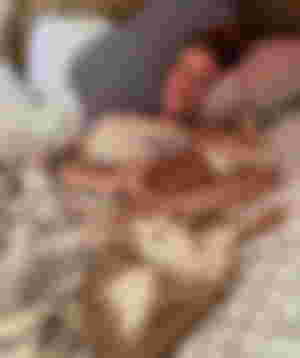 Regarding the economic issue, we continue to need a large sum of money, we do not yet have a guide price for the entire process. The only thing we know is that Marta has been operated on three times and has spent more than ten nights in the hospital, You still need recovery treatment for your burns on your face, the purchase of antibiotic, anti-inflammatory and pain medications. not counting the possible intervention in your eyes for a corneal transplant, We have been informed that the hospital issues your bill of expenses at the end of the first month, we have asked doctors and advisers for an approximate amount of expenses and they have informed us that everything could be close to 40,000 US dollars. We will be transparent the moment the hospital issues your invoices and we will share them with you.
With your donations and contributions we will gradually make it possible❤️
bitcoincash:qrxswxvtak0qrk8zavlulxutwazewj2zx5e598de4r
Bitcoin SV: bitcoincash:qrkycdt4e9ue8dlad4chk2ppeu6eppdl9grgaq2erp
bitcoin:1MZHvEi4876hJNcQ6tQHN4Y95MyaAjLPco
Help us save your eyes! Please!!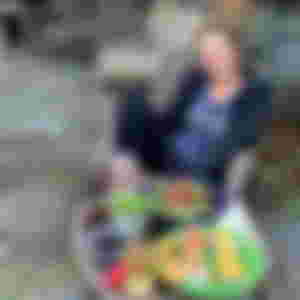 You can learn more about my daughter's story in this publication
https://read.cash/@AnnaGongora/save-my-eyes-help-please-6f6eff04
Hola amigos, les daré información actualizada sobre el estado de salud de mi hija Marta.
Es irónico lo increíblemente sensible que su rostro y sus ojos son ahora a la luz, ahora que no puede ver. Pero es una buena señal, porque aunque sus ojos han sufrido mucho, significa que están vivos.
Hoy ha tenido una cita con un equipo médico que lo ha autorizado a abandonar el hospital para continuar su atención en el hogar mientras se curan sus quemaduras y para proceder a una nueva operación en sus ojos, también ha tenido una cita con el equipo médico para quemaduras externas y la verdad Debido a que Martha no puede ver, no tenía idea de cuán graves habían sido las quemaduras en su rostro hasta que sus médicos se las describieron. Los médicos me dijeron que el nivel de las quemaduras podría haber valido la pena hacer una operación con láser e incluso rehabilitación para recuperar los movimientos faciales.
Entonces, cuando la vieron, literalmente no podían creer que ella fuera la misma persona y que solo habían pasado dos semanas.
Siempre ha tenido una piel que se ha curado bien y ha comido saludablemente, lo que supongo que influye, pero también desde que ocurrió el accidente dejó de fumar, no ha puesto un mililitro de alcohol en su cuerpo y he estado comiendo los mejores alimentos. .
Durante su estadía en el hospital, tenía poco que hacer, así que varias veces al día se puso hielo en la cara y las cremas y antibióticos que le dieron para la piel. También ha bebido toda el agua que el cuerpo ha pedido porque se sentía más seca que una pasa.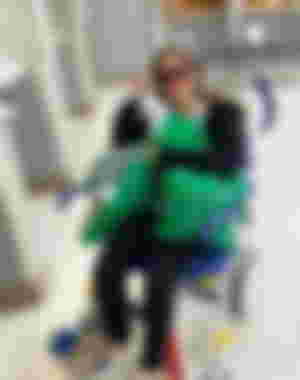 El resultado: algunos médicos muy contentos con este progreso, dicen, lo más rápido que han visto. Esto la motiva mucho a seguir cuidando a sí misma e intentar que su nariz y ojos tengan el mismo progreso.
La piel todavía pica un poco y no descartan más herpes o ampollas, pero a partir de aquí es superficial y la salud de la piel está fuera de peligro.
En cuanto a las quemaduras internas que tiene en la boca, casi todas están curadas y ya puedo darme el lujo de comer con sal.
Mañana informaré sobre la evolución de la nariz, y especialmente de los ojos. Pero ya le dije que el martes conocí al médico especialista que se ocupará de su caso, y por primera vez escuché por boca de un médico que sí, es posible, pueden devolverle la vista.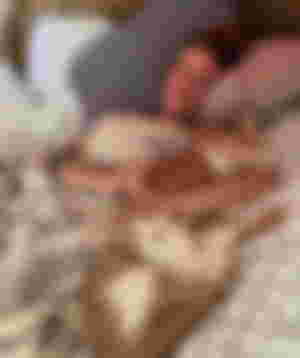 Con respecto al tema económico, seguimos necesitando una gran suma de dinero, todavía no tenemos un precio guía para todo el proceso. Lo único que sabemos es que Marta ha sido operada tres veces y ha pasado más de diez noches en el hospital. Todavía necesita tratamiento de recuperación para sus quemaduras en la cara, la compra de antibióticos, antiinflamatorios y analgésicos. sin contar la posible intervención en sus ojos para un trasplante de córnea. Hemos sido informados de que el hospital emite su factura de gastos al final del primer mes, le hemos pedido a los médicos y asesores una cantidad aproximada de gastos y nos han informado que todo podría estar cerca de 40,000 dólares estadounidenses. Seremos transparentes en el momento en que el hospital emita sus facturas y las compartiremos con usted.
Con sus donaciones y contribuciones lo haremos posible gradualmente❤️
bitcoincash:qrxswxvtak0qrk8zavlulxutwazewj2zx5e598de4r
Bitcoin SV: bitcoincash:qrkycdt4e9ue8dlad4chk2ppeu6eppdl9grgaq2erp
bitcoin:1MZHvEi4876hJNcQ6tQHN4Y95MyaAjLPco
¡Necesitamos salvar sus ojos! Por favor!!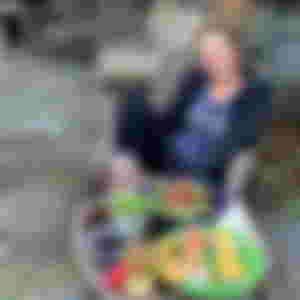 Puedes conocer más sobre de la historia de mi hija en esta publicación:
https://read.cash/@AnnaGongora/save-my-eyes-help-please-6f6eff04