Barcelona Should walk naked in Camp Nou
Did you know that there was a high voltage match in football yesterday? Try and guess if you can tell which two teams had such a high voltage match yesterday? Can't? Well, if not, I'll tell you and analyze some valuable points as a football fan about the match.
Over a billion football fans wait every year to watch the match between Brian and Barcelona yesterday. The match can be compared to the match between Real Madrid and Barcelona.
Messi was the boy for Barcelona last year when Barcelona played with Brian. But unfortunately, Brian Munich beat Barcelona by 8 goals that day. Barcelona later paid Brian Münch with two goals.
Lewandowski played for Bryan last year, and was the main hero behind 8 goals against Barcelona. Messi didn't do very well in that match, but his efforts weren't lacking. Exactly one year later, when Barcelona played again with Brian last night, Barcelona no longer had the old Messi, but the hero of last time, Lewandowski, transferred to Barcelona. In other words, everyone wanted last season's hero Lewandowski to take revenge against Brian through Barcelona this year.
Yesterday, when Lewandowski entered the field with players like Dumbele, Pedri, Ansi to take revenge against Barcelona Brian, on the other hand, Thomas Muller, Fernandez's team started to play Brian. Barcelona continued to attack again and again in an attempt to retaliate but to no avail. Lewandowski misses two easy goals, Pedri misses another. Two midfield goals out of a possible three might have saved Barcelona from defeat.
In the 45th minute, Fernandez headed the ball directly into Barcelona's goal from a corner.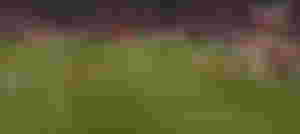 Barcelona were under a bit of pressure and rushed to pay for the goal. But before Barcelona understood anything, Brion put Barcelona under a lot of pressure by scoring the second goal in the 55th minute.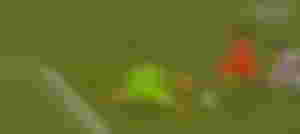 Barcelona started with a 4-3-3 attacking setup, but ended up 2-0 up after 90 minutes.
Three days ago an actor posted on his Twitter "If Barcelona beat Bryan 3-0 in the match between Barcelona and Bryan, she will walk naked in Camp Nou."
Such a tweet goes viral all over the world and everyone becomes a fan of Barcelona. Around 70 percent of people around the world wanted Barcelona to score at least three goals against Brian yesterday. If Barcelona could have given Brian three goals then you understand maybe we would have got a nude ramp up video on the XNXX website.
Today is going to play my favorite player Leonel Messi for PSG with Maccabi Haifi. You enjoy the game or not I am very excited about the game because I am very excited every time I watch Messi play.