Struggles are real!# Pregnant
Article #43 June 12, 2022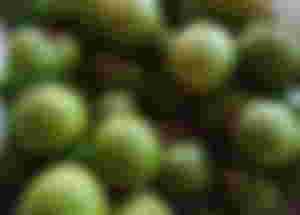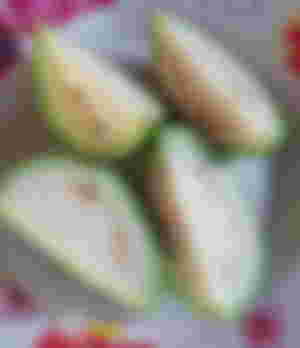 Health Benefits of Guava Fruit:
It may help lower blood sugar levels

It may help boast heart health

It may help relieve painful symptoms of menstruation

Eating guavas may good for our skin and lots of vitamin C.
Being a pregnant woman is not easy. There are lots of things to avoid and consider to.
In first trimester, a pregnant woman always vomit and nausea attacks every moment especially when you smell stinky or something that can trigger your tastes. Even the food which tastes good your appetite are not cooperating especially kung masilan ang pagbubuntis ng isang ina.
Being pregnant there are lots of things to avoid. Pregnant women should avoid too much salty foods like junkfoods. Avoid carrying heavy things kasi baka makunan lalo na pagmababa at mahina ang kapit ng bata sa sinapupunan ng isang ina. Pregnant women should avoid lack of sleep because it can cause anemia. If a pregnant women is anemic it can cause the baby/fetus sick and weak inside the womb of the mother and might die and also the mother who carries the baby become weak also and might rather die too.
Iron is the most important for a pregnant women and pregnant women should eat green leafy vegetables which is rich in iron like spinach and malunggay leaf. Calcium and folic acid also are important for a pregnant woman because folic acid is the vitamins that can develop the brain of the baby.
When the belly of the pregnant woman is growing bigger, it is hard to sleep. The best position that a pregnant woman when sleeping is in left side and have a pillow between in her legs in order for her to be comfortable to sleep and should avoid too much stress because it can affect the baby inside. It is better to think positive always and don't let sadness be feel. Pregnant woman also can't avoid cramps especially when in third trimester. You can't even move easily different from before because your belly is growing bigger. You can't even wear your shoes as fast as you can and tie the laces. You can't even stand for so long because it can cause varicose and your feet might swell. You can't even seat properly.
As a pregnant woman, there are lots of things to consider. You can't wear tight clothes or bra because you can't breath properly. And one thing that I believe because other people told me especially my parents about the "superstitious belief", pregnant women shouldn't go outside when there is solar/lunar eclipse because it might affect the baby. Pregnant woman should wear black t-shirt when they will go outside even staying inside the house. Well wala naman sigurong mawawala kung susundin at paniwalaan ang mga nakakatanda because they're more lots of experienced than me. As what they've said, "papunta ka pa lang pabalik na ako". Pregnant woman should avoid too much exposure of radiation and too much exposure of air like facing at the electric fan to avoid 'panuhot'.
The most important when you are pregnant you must attend mother class program to have better and more information to know.
Ending Thoughts
As a pregnant woman like me(I'm 7months pregnant) I must follow what was my midwife told me.
To become a healthy pregnant woman, more on healthy foods must be eaten. Pregnant woman should eat vegetables and fruits. It is okay to drink softdrinks but have limitations on it, it is better and preferable that a pregnant woman should drink plenty of water.
A pregnant women should always think the best for her and to her baby that she is carrying inside her womb.
Until here my fellow read.cash family here. I hope that your Sunday morning is fine and great, and I wish that you are well and in good health.
For my likers, subscribers, commentators, supporters and for the upvoted tips thank you so much. I appreciated it a lot.
And to my encouraging and inspiring sponsor, thank you as always.
Let us be more productive and just keep pushing and never give up.
Not all days are sorrows and pain we will be facing because sooner happiness and enjoyments will come then. So let the positive vibes be in our minds and hearts.
HAPPY INDEPENDENCE DAY !
God bless to us and more powers.
Lead_Image: from_Unsplash.com
💕 Love_Angge22😘