I can't refuse to them!
May 02,2022( Article #27)
Yesterday, we welcomed the month of May which we also welcome a new grate opportunity and goals to achieve. Todays month we celebrated May Flower and this upcoming May 8, we celebrate the "MOTHERS DAY" well, I just wanna greet all mothers in advance happy mothers day and thank you for all your sacrifices that you've been done to your children you are such a wonderful parents.
I was not able to publish another article yesterday because I was a little bit busy doing our household chores and our internet connection here in our place was too slow. All I did was, filling our basin/pail of water because I washed my clothes. After washing my clothes, I hang it in order to dry it quickly because the weather yesterday was so good, the sun shines brightly.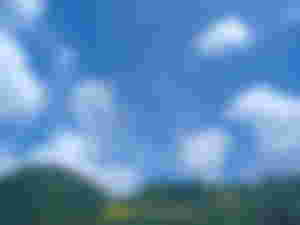 When I'm done all my doings, I just take a nap and suddenly at exactly 8:30am my partner visited me in our house. I didn't expect that he will came because all I knew is that he was at the town because he was still studying but I am happy though. We talked about my pregnancy journey, he is so excited to know the gender of our little angel. He wants a boy but I answered him with this words: girl or boy we must accept because it is a blessing. He then gave me a hug, kissed my forehead and a wide smile and especially whispered into my womb with those words ' I miss and I love you both' I was touched with his words. A couple of minute, he asks me if he can sleep beside me because he was so tired of their duty. I let him and all I did was to stared his face.
At exactly 11am, I prepared foods for our lunch, but all of a sudden my partner woke up and went to our kitchen and was the one who replaced me to prepared our foods for lunch, He was the one who cooked our viand. When all well prepared, we ate our lunch happily. I washed all the plates we used after that we have a little conversation with my partner then he went to his home because he will going back to the city which he was studying.
A few minutes passed, my customers on manicure/pedicure came in our house. I didn't not expected them because they already knew that I am pregnant I take a rest or shall I say pahinga muna ako sa paglilinis ng koko because my tummy is growing and I am not comfortable to do cleaning their nails because I don't want na maipit tiyan ko sa kayuyuko at kauupo and I felt pity for my baby inside my womb. But because my customers are living next in our barangay and they just walked for a couple of minutes to came here in our house to have their manicure/pedicure well then, I didn't refused them kawawa naman din,,pumunta pa talaga sila dito sa bahay namin para lang magpalinis. All I did was, I let my customers sit on our table and I sit also on higher chair in order for my tummy na hindi maipit. Starting from 1pm, I finished cleaning their nails at 5pm in the afternoon because they are 5 who came her in our house. Thanks God, all was finished and all my customers were happy and satisfied. They all exclaimed that, their time was not wasted coming here in our house because thier nails were clean and all their ingrowns, deadskins was pulled-out totally. They were seeking for my unique cleaning style why? Because they always told me that I have a light hands and pulido ang pagkalinis ng koko, walang iniiwan na ingrown at deadskin. Well, I was also satisfied on my doings because of them, I earned money with my own hardworks. ( I didn't not captured the moment when I'm cleaning their nails because my phone was lowbat). But before I forget, before I did cleaning their nails I sanitize my manicure/pedicure kit. I sterilize my pushers, knippers, nailcutters and so on.
Since year 2014 and until now, it is my sideline doing manicure/pedicure and mostly, doing nail art design. I was then so lucky to have this kind of talent, it was a big help for me. Because of this kind of talent, I earned money with my own hardworks without depending on my parents. But for now that I am pregnant, I will just take a rest muna and continue my sideline soon pakatapos kung manganak. I hope that all my customers will understand and not be disappointed next month if I can't clean their nails. I must first prioritize now my pregnancy kasi bawal pong masubrahan ang buntis sa pagod.
All your harworks will be paid if you are dedicated and determined in your doings together with actions and motivation.
Until here my fellow readers, I hope that your Monday morning is grate. Enjoy the day with full of hopes, grate opportunity and blessings to receive. More BCH to come and don't let the negative vibes ruin our day. Let be productive always.
To all of my likers, commentators, subscribers and for your upvoted tips thank you so much, I appreciated it a lot. Sama-sama nating abutin mga pangarap natin sa buhay.
Before I forget, thank you to our Heavenly Father to this beautiful morning and the graces and blessings we always received.
Thank you for reading guys, continue grinding.
God bless us always and more powers.
Lead_Imaged: from Unsplash
Love💕 Angge22 😘!