A Goal Digger not a Gold Digger
Hello to my fellow read.cash family here. How's your day today going on? I miss you a lot my read.cash family. Here in our place, the weather is not so good a sudden heavy rains fall and a cold breeze of the wind which made my fur up. I wish that all are happy and well. I was not active for how many days and weeks this month because I was so busy helping assisting my closest teacher because the graduation is coming soon. I was the one who made the paperworks because she attended a seminar. I was the one who then calculated all the grades of her students. Even it is tiring but still it was worth it.
Being a teacher's assistant is not easy. A lot of things will be prepared especially now that soon the school year will end. Today we created ribbons for those students who will be then graduates and for the parents. I was the one who made their diplomas and certificates to be printed.
While doing those things, I remembered when I was still studying. When I was on elementary school, I received some awards and ribbons like most courteous, most punctual and most polite even I don't get higher grades. I miss being a student. And when I was on highschool, I was a type of students which is a shy type. I don't have any close friends because I prefer to be alone. To conquer my shyness, my adviser told me that I will be then the one will represents in our entire class to perform a declamation. I want to refused but I am afraid on that time if my adviser will give me a failing grades so I accepted the offer. My competitor is on the other section. I was so nervous and worried if I can familiarize and memorize the dialogue which is entitled "Vengeance is not ours it's God". When I read the dialogue it made myself felt motivated even it is so long it was 3pages long bondpaper back to back. One of my strategy to memorize and familiarize the dialogue is, I read and read and understand those phrases and practicing in dawn time because no one can disturb me. It was so challenging for me because performing a declamation contest is not easy, you will act by yourself. By that time, I learned not to be ashamed anymore, I joined different contests like quiz bee, spelling contests and many more. I got more academic awards and I was then mentioned fifth honorable mention since first year highschool until fourth year highschool.
When the career guidance program came, our adviser told us what profession we will take when we go to college or what was our ambition in life. My ambition in life is to become a Professional Registered Teacher soon. Since elementary until now it is my dream to become a teacher. Why did I choose to become a teacher because I want to share my learnings and knowledge to other people especially to those students who are willing to learn also. And without a teacher, no one will become an engineer, doctor, agriculturist, and etc. I didn't aim and dream to become a rich person but instead I pray and dream that soon I will be then a Professional Registered Teacher because one of my goals in life is to help my parents to become and have stable situations in life in order for them not to suffer. Gusto kong makita na masaya ang mga magulang at mga kapatid ko na sabay-sabay kaming aahon sa kahirapan. Gusto kong masuklian lahat ng sakripisyo na inilaan sa amin ng mga magulang ko. One of my biggest happiness it when I see my parents smile.
I finished my highschool last 2015, I was not able to go to college because of not enough financial. Naging tambay ako ng ilang taon but even if I was only tambay on that time, I used my hidden talent which is making nail art. Naging sideline ko na until now, and because of this kind of job, nakapag-ipon ako pakonten-konte at higit sa lahat, nakapagbigay ako sa mga magulang ko kung anong kailangan sa bahay. And when 2019 came, I enrolled as senior highschool. I am so worried because ang haba ng taon naging tambay lang ako at hindi ko alam kong may stock knowledge pa ba ako o na out of stock na,hehehe but unfortunately, I did it. I was then mentioned again as fifth honorable mention when I was on grade 11 until grade 12. I am happy of myself that I did it and I know that my parents and siblings are proud of me also.
Closing Thought
I know that I am not a perfect daughter for them. I made lots of mistakes and disappointments to them but I already learned from those.
Now that I am pregnant, I didn't stop reaching my goals in life because I know I am not too late. Soon, I will achieve my goals in life together with my parents, siblings and also my little angel because of their supports, understanding, care and for the unconditional love they give to me.
As what they've said " hindi porket naging ina kana hindi mo na maabut inaasam mong pangarap, pwede mo na naman isama ang anak mo para abutin niyo ang inaasam niyong tagumpay na may takot sa Diyos at higit sa lahat, tiwala sa sarili na kaya mo at kakayanin mo dahil lahat ng pagsubok na dumating sa buhay may sulosyon".
Until here my fellow read.cash family. Have a wonderful, fruitful and productive Wednesday afternoon to all of us.
#just_keep on fighting, continue grinding and never give up!
To my likers, subscribers, commentators, supporters thank you as always for your motivational thoughts for me. And for those upvoted tips thank you, I appreciated it a lot.
And to my beautiful, encouraging and inspiring sponsors thank you very much. I pray that more blessings to come to us. I wish you all the best and good health always.
Before I go, I just wanna share this yummy and delicious food of mine. Sugar coated sweet potato.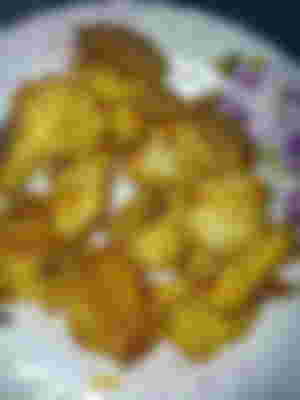 Lead_Imaged: from_Unsplash.com
💕 Love_Angge22😘