If You Don't
But what if you just wait for it and did nothing? Can you still have it?
Waiting could be one of the indicators that we are patient enough to have something, but making effort is more commendable than that. If we just wait, what if other's got it first and we're left with nothing to gather? But if we work hard for it, there's a great tendency that we will have it, plus we will have the chance to learn as well as we go through the process.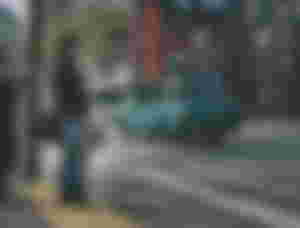 Making decisions is already part of our life. If we don't make a choice and refuse to act, we will be stuck on the same place for a long time. If we don't take a step, nothing will happen at all. If we didn't make a choice, we will not have the chance to change our life, as simple as that.
If you don't go after what you want, you'll never have it. If you don't ask, the answer is always no. If you don't step forward, you're always in the same place."

- Nora Roberts
I was looking for some sort of topics to write about for today, and this quote by Nora Roberts caught my attention. This is motivational enough to push us in doing something we're scared or lazy about. The first step may be the hardest to take, but it's the most important one to get started and get closer to possibilities.
If we want something, we must find ways to make it happen. Hardwork and effort should always be present in everything we do. Have the courage and perseverance as well to go after what we want to boost ourselves in achieving it.
If we just let things be in that place and not gonna reach out, there's a very small possibility that we can have it, unless miracle happens which is kinda rare.
There's nothing wrong with asking. It doesn't make us dumb for asking something we don't know. It doesn't make us less of a person when we ask permission to someone or to our own selves as well.
If we don't ask for something, of course there will be no answers. And no answers mean there's no guide. And if there's no guide, we can't be able to do the process effectively. And if we do wrong process, success will be elusive.
Life is dynamic, never been static. If we don't take a step, we will never move, and change will never happen. Same through if we just stay in our comfort zone. If we don't step forward, we will never see and taste what's outside of it.
Nothing will happen if we do nothing, as simple as that. If we don't step forward, no one will do it for us. No one will push us to go forward but ourselves.
Take that step to have no regrets.
---
We are living in this world, not just to breath and wait for miracles. We have to take actions, not just wait for something to happen. Opportunities may be just around the corner, but if we didn't grab them, we can't have them.
We have the full responsibility to what our future will be. So, if we don't take actions just now, we can't have a better future someday.
---
Author's Note:
First of all, I want to say thank you for leaning your time to read this article. I hope, you gained valuable knowledge from it that may help you in whatever aspect you have there.
Second, thank you for those who are supporting me in my journey here. From my readers, sponsors, and friends, thank you for always being there.
Lastly, I hope we will all have a prosperous day everyday, and a life full of blessings from above. Godbless us all. ❤️
---
Date Published: June 14, 2022
Lead Image and GIF: Edited in Canva