I am not happy with it anymore unlike the first time I made an account in any social media platform like Facebook, Twitter, and Instagram.
The incident happened last week that made me so depressed and my mood suddenly dropped. As much as I want to ignore those negative words thrown to me, I can't because, I was hit really hard.
Last week, I posted about my bare face selfie in my Facebook account. I accompanied it with a caption about self-love and the importance of embracing our own selves despite the imperfections we have. I thought, they will understand what I've felt that time but, after a couple of hours, haha reacts and negative comments flooded my post. They weren't pleased by my appearance.
They didn't read my caption and focused more on my face. I am not saying that I'm pretty but, how can people say that someone is ugly directly to that person without even thinking about the effect of their words, if those are good or not.
That is not the first time that I posted my own selfie but, I admit that what I posted before are my photos with me wearing a make-up or edited with a filter. This is the first time that I posted my bare face and I'm so shocked and disappointed with my followers and other users comments about me. They even made a meme about it and they emphasized how I ugly I am without makeup and filter on my face.
Another incident that made me so upset is about what I tweeted last week as well.
It's raining in our place during that time and I tweeted how comfortable I am with that kind of weather especially with a soft music and hot coffee by my side. And here we go, I was bashed again. Someone replied to my tweet about how insensitive and heartless I am for tweeting such kind of stuff without considering the unfortunate ones. Is it bad to express my thoughts about what I feel? I just want to express how comfortable I am but, it seems like I am the most evil person for having an opportunity to relax.
Of course, I was so stressed that time but, I am very shy to open it up to my parents. They are having problems on our business too and I don't want to add another pile of stress to them so I decided to just find comfort on my friends. I messaged them, asking if I can get some of their time to talk with them to at least ease this burden of mine. But, out of 5 friends, no one chatted me back. I thought they were just busy or what but, I saw their posts about me that made my heart wrecked.
One of them posted about how pathetic I am and even denied me as her friend. She said that she's not fond of befriending ugly, pathetic, and pretentious being like me. I am not pretentious, I am wearing makeup to look good and not actually hiding my real face that's why I posted about my bare face that time. They were questioning me why I posted things like that and why am I being pathetic and sensitive at the same time for gaining sympathy from other people which I will never get, according to them.
Days had passed, I was not comfortable with interacting with other people anymore. Even in our online class, I was always the topic when the discussion was done. They are throwing some questions about when am I going to get pretty, or if there's really chance for me not to look ugly. Even if those are just jokes based on them, I was so hurt. Even my teachers made fun of me, they were saying how glad they are for having an online class instead of face to face meeting because they might get scared if we were happened to see each other in person. I just want to cry but, I managed to focus more on my goals in learning instead of thinking too much on the negative things.
Everyone is making fun of me. They all conformed with the majority's opinions about me especially on my social media posts. I was being avoided by my friends, and I was bullied everytime I got to go outside for some important matters. My family doesn't know exactly the whole story but, I know they have an idea about this issue I'm facing but, they were too busy to comfort me. I wish I had my my siblings, but I know that won't happened for me being an only child. Yes, I came from a well-of family, I have money on my pocket, I have the the latest gadgets I want, and I can eat the foods I love. But, that were not enough to make me happy. It seems like I am alone in my own world with just darkness around me.
I think of just lying on my bed and sleep as if I don't want to wake up anymore. But, I was wrong.
One the other day, I woke up with a very light feeling. I don't know how long did I sleep but, what I observed was that my parents are crying. I don't know the reasons behind their tears but, I can sense how painful their sobs are. There are some people in our house wearing white clothes and I can see some of our relatives crying as well. They are crying in front of a white bed and I don't know who was behind the blanket who seems lying on that bed.
And a statement made my whole world crushed.
"I'm sorry for your loss but, your daughter doesn't have pulse anymore. SHE'S DEAD."
And my mother shouted my name.
---
This story is purely fictional but, I still want you to learn a lesson from it. Please, don't use social media to degrade and discriminate someone who doesn't passed your standards or those who have contradicting views compared to you. Be kind always, you don't know what someone's going through, if he/she have personal problems and battles with himself/herself. Don't be the reason for someone to question his/her existence or to loss his/her own life for being so depressed with what you've said. We have the ability to express our opinions but, it doesn't mean that we will never consider someone's feelings and just keep on giving negative comments. Some need encouragements, not prejudices.
---
Author's Note: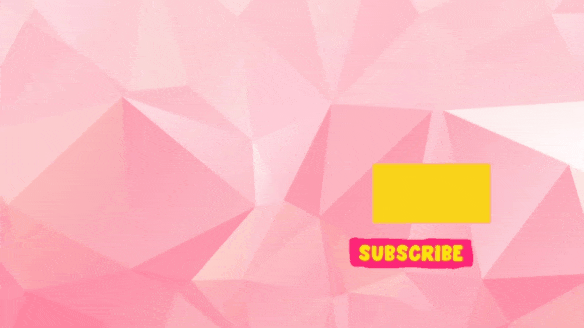 ---
Date Published: August 31, 2021
Lead Image: Originally created by me using Canva