I've been busy this past few days because there are so many events (good and bad) happening in my life right now. I am actually struggling to relax at this moment because I have so much pile of works to do, both about my studies and my responsibilities at home. But, my mind just woke me up from ignoring another day without an article here, so here I am letting my fingers tap the keys on the laptop I am using right now. hahaha
It may sound exaggerated, but even though a week had just passed, it seems like a month ago for me because of so many events and challenges happening everyday. That moment wherein if I will not look upon my phone's calendar, I don't know what will be the date today or what. My days seem like a cycle with an endless problems and events.
Even in the past month, I've been so busy as well that's why I barely published an article. I am kind of ashamed to say this, but in the past month, none of my goals had been achieved.
I didn't reach the goal of writing 20 articles that time, and I think I just published a below 10 number of articles. Aside from that, I am also not that active in noise so basically, I haven't interacted and earned anything from there. But, it's okay… I'll try my best time to be active in both platforms again. I just hope that everything will be alright at this moment.
Going back, I haven't done sleeping early as well, worse I always slept late in the previous month because of so many school works to do, and because I am so stressed with my life as our family experienced downfalls that made our hearts tear apart.
And lastly, I haven't done my goal of avoiding procrastination last month, but I believe that it's not actually fault, it's an inevitable yet heartbreaking incident I can't control. I already mentioned this one in my previous article wherein the laptop where I saved all my necessary file for school had been lost because of some software errors. But yeah, it was in the past already and I already recreated all the files I need so I should move on as well from that heartbreaking incident of losing my files I made with so much hard work. Huhu
Anyway, I am so tired as of now because I just went from my best friend's wedding in which their house is just located near ours, so basically, I can hear the very very loud music from here. But, even though I am not comfortable with the loud sounds, I am still calm and happy because finally, my friend's heart is already secured with someone whom she promised to love forever. Sana all!!!!
I am so happy as well because in that wedding celebration, I got to spend time again with my best friends after how many years of being away from each other because of pandemic and also because of our separate journey in college in which we are all busy dealing with.
---
This article may sound boring, again and again just like some of my pieces of writing before (yes I admit I am not that good enough), but bear with my not so good mind condition for creating this article that might annoy some of you. Just a disclaimer, if you don't want to read it anymore, it's okay, I am not forcing you to do so. But, I am happy to receive any comments (good or bad) so that I will be informed I need some improvements in writing or not. Thank yah!
---
Author's Note:
As a sign of gratitude, I want to express how thankful I am to you, my readers. Thank you very much for those who keeps on supporting me with my articles, and I hope that even though my writing skill was not yet pro enough, you are still learning from it. I am very thankful also to my sponsors, I am hoping that you are all doing fine and for you to be showered with more blessings from above. 
May the good Lord bless you more with love and grace! 😇❤️
Thank you so much for reading! 💕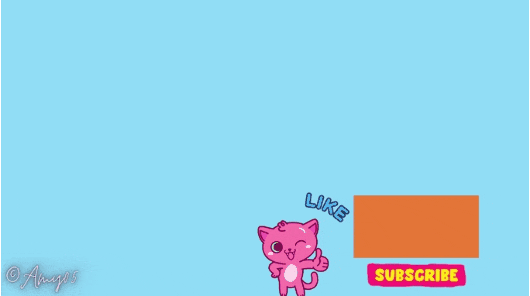 ---
Date Published: March 6, 2022
Lead Image and Gif: Originally edited by me using Canva