Mimicry- A Emarciding Fun!
17-03-2022
Comedy is oldest art to entertain the people through various ways. The far behind before the visual media , the theatre was a famous medium for live entertainment. People comes from far away to watch the theatre. One more thing in early stages the theatre was on moving wheels . It moves to different cities , cultural points and festival where people gathered.
Comedy had different types like
Stand up comedy

Romantic comedy

Dramatic comedy

High comedy
Mimicry comes in stand up comedy where artists imitate & copy the voice of celebrities , birds , animals and political leaders. It is a vast field where artists choose something or someone to mimicry according to audience.
The first ever mimicrian was Henry Walter who started this type in comedy in 1836. The peak in comedy comes in middle of last century when people took this form as learning and development of humour.
Then TV gets more penetrations and covered the vast population area. On initial times the recorded mimicry shows were gone on air on TV but gradually other things took over and mimicry went in back. People also got new choices as movie , drama and reality shows.
A mimicrian can produce the different Voices of different people on a single time. He developed the skills through observation and continue practice to copy and pronounce it Infront of audiences. Here is an example,
It is dying fun now and people prefer to watch on mobile & PC. Although very rare artists doing this comedy but they also not getting enough encouragement.
Some TV plateforms doing some excercise to promote this fun and hosting mimicral shows like Sony TV and Sahara media group. They did a good job in last 5 years to create space for mimicry. Even some artist from Pakistan also went there and participate in different shows.
Social media brings more reduction in mimic viewship and artists disappearing from Stag one by One . New talent not been exploring which can continue it further with latest digital components and instruments.
Lot of things of last century disappeared from scene due to inventions in electronics & multimedia . Mimicry looking Emarciding with time and may be our next generation will never know about it.
🌟🌟🌟🌟🌟🌟🌟🙅🌟🌟🌟🌟🌟🌟
Thanks for your time to read till here. Like , upvote and comment for feedback.
I want to say thanks to my humble souls and prestigious sponsors which gives me energy to keep moving forward.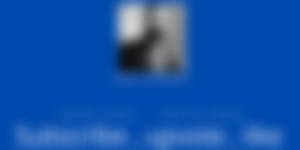 Lead image: (modified)