Farming of relationships!!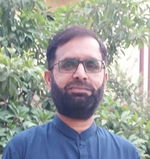 24-05-2022
It is proven theory that everything needs care and time to keep nourishing. It is not possible that metallic things or our emotional interactions live alive and safe without care. Each thing demands attention to look after.
If we observe the farming system in agriculture, how a farmer prepare soil , fertile it , water it then put the seeds. After sowing he keeps watering , did pesticides to save it from different harmful insects. Use fertilizer to good growth and weight. When he woke up early morning , his first happiness comes by visiting the Fields of his crops. He feels proud on his efforts , struggle and hardwork when his crop ready to yields. Is it possible to get good crop without the care ?
Exactly same thing with our relationships. They require same attention as a farmer did for crops to put it greenish , healthy and prosperous to yield good fruit.
Make sure your availability for your relationships. Your visibility will give a charm , strength , ownership and good control over the bounds. Be with them physically and organically to keep them active. Be available in reach all the time to your relationship.
We can not live with half lemon half orange type relation. Slowly it will dry up and ends in black hole. So adopt the relationships fully and completely. Give it sovereignty , guarantee and adoption. Believe me that relationship will lasts long then others.
This practice will vitalise the relationship. Appreciate in the people and advise when alone is simple formula to gain more trust and Dane time it will enhance the mutual respect. Time to time acknowledge your relationship loudly to water it, it will remain fresh and adorable.
Listening is big factor in strengthening the relationship. Give enough time to your beloved one , listen him what he want , what he expecting , what he has insufficient. You know , listening keenly is half solution of the problems. May this practice reduce your medical bill dramatically.
Truth is key of lock in relationship. If you want to gain the trust in relationship , just go to truthfulness. What you are , have , do all put Infront honestly. The relationship base on truths never falls and can't harm anyone by backbiting .
Revenge in relationship is never good thing , it will spoil the roots of empathy and understanding. Forgiveness is best first aid tool in minor mistakes. It gives positive impact on partner as he feels ashamed even in itself. Practice to forgive each other which stimulate the love in relationship.
Our love shouldn't be seasonal only. What ever situation came , what ever circumstances arises , you must keep lovely gesture in mind. Staying loved will blast the bubble of arrogance and hate in no time.
Sharing is half Caring and it works like pain killer remedying. Because it is always painful when our partners come to know a thing from third person which we know before. It will hurt him badly. Keeps sharing and pluming free in relationship will alive it further more.
The grip to tighten up the strength of any relationship is in our own hands. These relationships are always precious and valued. The care , time , attention made them full of smiles and giggles. Oppositely ignorence , neglence and improper care spoil them with roughness and unutilised ways. If you want to look your relationship green forever with freshness , sacrifice your time.

Thank you so much for reading my creative effort. Like , upvote and leave a comment for feedback.
Can you add more elements to strengthen the relationship @Raheela @Lhes @ShameemS @qheer92 @Roojoroojay @Itsfarah @Zainab-15 @Shohana @CrazyWrites @Bibijani01 @Sajibb @Tilawat
Follow me here,
Tweeter | read cash | noise cash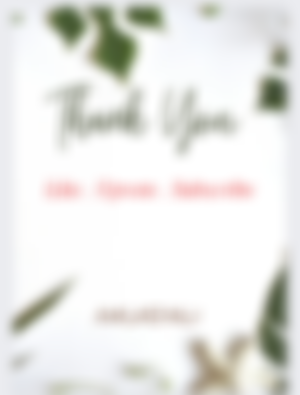 Lead image; pixabay (Modified)