End or bend .
We ,as human , struggles for the success and lot of us get the satisfied point of living where we feels comfortableness. Some get it after challenging time and some in pace without Extra burden. But one slab of human struggles a lot but didn't get enough to even feed.
That slab of human available in every community and can recognise easily by the living style which ends mostly in poverty. Ahmad , My neighbor of second street, did a try of suicide last night. But luckily escaped because of his wife saw him earlier to hang himself. It is extreme situation when a person do this act .As I know he is educated, decent person and head of 4 member's family. He has 9-5 job in clerical staff of education department. But when I went to his home and saw him , I found him totally collapsed by mind . Why he did all this only due to huge bills of electricity and didn't have enough money to feed his kids. The owner of house ( Ahmad living in a rented apartment) also tease him a lot on payments of rentals. I encourage him , give him some things which can help him financially and told him to come my house and definitely we will search some passive income source for him like online income, tution centre, evening 2-3 hours job in anywhere. He promised and I came back for Friday prayer.
It is not a story of only Ahmad , I think everywhere we can found such people who are dying due to circumstances.
Should we reach on end point or we should bend ourselves towards something else?
It is very important to rethink, revaluation and replan our time about some productivity. It is never good to keep one hustle in hand and carry on like a horse in cart because we will get the same if we will keep doing the same in our life. Our own modifications in efforts, more earning sources, Extra support to live streaming is necessary now a days where we are in Ocean of inflation. Especially those of us who are living in average income slabs and has enough education to read , write and understand more then one language mainly English.
A salesman can't Die in hunger because he has capability to sell anything and get profit from it to survive. We , too , should be a good salesman who is able to sell his skills of any shape. He will never do an act of end as Ahmad did.
The choice is clear that don't reach on The End but adopt bend before reach on that point to survive. Life is more precious and only once we get . Care of it !!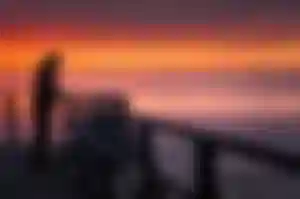 Image source: Pixabay
Cheers,
Amjad
Sponsors of Amjad_Ali_Waince