Data Science Learning Spaces!
The world moving fastly towards digitalisation and every sector using technology more often than earlier. Each one looking more work within or less time which only possible by technology and added value services. New inventions making things possible to do in more convenient, progressive and dynamic way. Machine, internet , web3 and openAl triggered the speed of work with less involvement of human.
Data Science is fast , rapid growing field with lot of potential in analytics, reading, understanding and extracting information from data. Charts, graphics, triangles helping people to read , analyze the figures of previous months,years, centuries in no time. Data Science enables us to read the facts and extract information from figures and present them in different way to understand, predict and assume any certain data especially in crypto trade , stack and investment. If you are able to read the facts of Bitcoin cash , history, halving sessions, dip periodic report etc then you are a good BCH trader.
There are many ways to learn data sciences, physical classes, virtual classes, online courses etc . I will talk today for online courses which is much cheaper, some are absolutely free , without time schedule and from home possible.
There are several sites which are offering different online courses but most authentic sites with latest courses , Audio video support offering.
Here are some of them ,
Udemy is world class site who offer latest courses for all classes. Data Science courses are mostly paid from $24.99 to $499 per course. There are some free course also available. It rewards a certificate on completion of the course. I have experience with udemy since 2020 when I enrolled first time in it through a sponsorship program of entrepreneurship.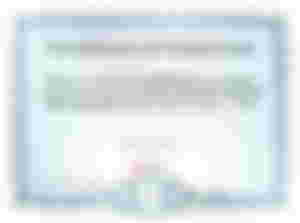 Then again in 2021 I did another free course on udemy which was about blogging " secrets for social - crypto success" .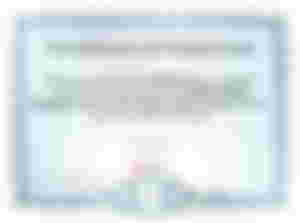 GitHub is another best site for online learning. It offers most of courses free because it has highest level of sponsored affiliation with Pinterest, P&G , mercedes Benz etc.
GitHub has unique feature of Copilot which gives of Al pair to user and allows to be 60% more efficient in suggestions and solutions.
GitHub has separate interface for Data science courses and according to views by users listed down .
Coursera is blissful site for online data sciences because it's literature consist of 400+ courses which mostly are FOC. These free of cost courses uploaded by different individuals, organisation and universities.
Coursera offers different level courses like
Initial data courses

RPC ( Recommend professional certificate) on base of user's experience.

UC ( university certificate)

MTC ( master Trent certificate sponsored by Trent university)
Data science courses are prime and core pick of kaggle site. It had around 13+ millions community which shows its popularity and strength.
How kaggle works , check it out in this video.
I think kaggle is best place for beginners to enroll in data Science because it supports more then 14 languages including Spanish, English, Urdu, Arabic and Chinese. So any user didn't have command on other language then he can learn in its native language.
EdX is best place to learn analytics modeling, data literacy, data evolution and ecology of other aspects from data sciences. It has also FOC , free of cost, courses. Any one can enroll just by Gmail and anytime can start except artificial intelligence courses.
EdX has scripts from GTx , IBM, ANU and Davison which are world class technology hubs. Especially ANU ( Australian national university) helping the cause of free courses with cooperation of Bill gates of Microsoft.
That's all for today. Hope you like it . Like , upvote and leave suitable comments about the article.
Cheers,
Amjad
Follow me here,
Twitter|publish0x|ROUGEE|Noise app
Lead image. Pixabay ( modified)
Sponsors of Amjad_Ali_Waince