10 Q/A about read.cash (My Experience)
January 26, 2022
Greetings everyone , question about any thing can rise in mind at any time. My younger daughter , age 7 , asked me last night that Baba , what read.cash giving to you ? It was a very innocent question which she asked in terms of Money but it leaves a bundle of questions in my mind.
Why I am here on read cash? Is it only chase of some Dollar or I am getting some thing extra from this activity. Then a series of questions start coming in mind and I gives the answers.
Read.cash is a best social media platform which provides the freedom of speech , wisdom of writing and understanding of content. It formed in Oct 2019 by a team , basic idea comes from @RogerVer and then @MarcDeMesel endorsed it . It pays in shape of BCH to the users against their engagement at the platform which stands on P2P method and went straight to author's wallet. Its rewarding system is best and frequent in shape of tips which readers gives to author in encouragement. Also there is random rewarder bot who gives tips according to uniqueness of the contents. It has its own rules to be followed by every user and stick on that .
I like most its uniqueness with some strict rules which makes it different then compititors. It provides us a family look and very friendly Environment. Users around the globe are intact each other in comments. I love its sponsorship program in which valued users helps the new comers by their paid sponsorship.
The community moderators behaviour towards newbies are not encouraging. They took too much time to approve a content or reject it without specific reason. It should be quick reply system and leave comment if rejected.
I find great love and found good friends here. They are polite , cooperative and respectful . I want to mention some of them here as @Itsfarah ,@Jane , @Lhes , @Roojoroojay , @Okeh , @Jumper-01 @ErdoV and many more .
Lot of people doing excellent write ups . I think some are exceptional telented . I will divide this section into three parts,
A. About cryptoverse , block chain , DeFi , Bitcoincash, cryptoworld, sBCH , NFT , metaverse write ups I loved to read the scripts of @Pantera
B. About personal growth , self analysis , family terms , world , relationships , ties & bonds then I loved to go for @Fexonice1
C. Nature , photography , emotions , creatures and calmness & peace I prefer @Talecharm
I spend the full January month as active user . The pleasant time was on 16th January when I withdraw my first earning $50 to my bitcoin.com Wallet. It was a pleasing & proud moment for me.
I took out only 10% of earnings for my family treat and remaining all invest in BCH again. I bought 3.424 BCH currently at $ 292 . So I use my earning into investment.
"Don't comment if you didn't understand the content. Because wrong/ fake/ irrelevant comments huts the author."
I never write long blogs before read.cash . One of my colleague on noise.cash forced me to join here . But I found it a brilliant social media hub which gives me enough courage to identify the potential of writing , express my opinion and blogging . It gives me enough knowledge about crypto currency market and block chain system.
I was a good user of Face book and WhatsApp. Spend my extra time in these sites. But read.cash gives me a meaningful , productive , learning opportunity in my life which was never possible in my previous sites. My life gets a new turn when I learn , adopt and use Crypto. It inlighted me with the power of BCH. Read.cash shows me a new use of social media with modern civilization of Cryptoverse.
✨✨✨✨✨✨✨✨✨✨✨✨✨
Thank you so much for reading . I will feel pleasure by reading your answers about these questions. I will sum up here for more easy pick .
What you know about read.cash

What thing you like most on read.cash

What thing you don't like on read.cash

What you find on read.cash

Which is best read.cash user according to you

Your Best memory on read.cash

Where you spent first earning from read.cash

What best lesson you gain from your mistake on read.cash

What you learn from read.cash

How read.cash brings positivity in your life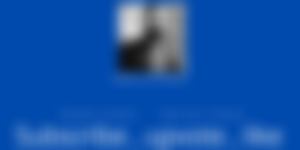 Lead image: pixabay ( modified)