Shiba Inu X Robin Hood ( Part 2)
Howdy fellas, happy Saturday to y'all out here.. Yes I know most of you might be surprised seeing a second part of this article...
Lol am just surprised as y'all coz i never thought I'd write a second part, but I couldn't just sit back and ignore all the negativity that i have been seeing within the past week....
SHIBA INU HAS BEEN LISTED ON ROBIN HOOD NOW WHAT??
#SHIBARMY Has been waiting for a long long time for Robin hood to list the coin and now it finally happened...
Based on what I figured out most of the SHIBA INU holders we hoping it would spike up as soon as it was been listed, well for that part it did increase and it got to its high resistance level but later on it wasn't stable until it began to dip....
It didn't actually go down bad but it did went down a bit, someone made a post saying he sold all his SHIBA INU and he bought them back from ROBIN HOOD, I went through the comment and i did see some unbelievable things that most people commented....
A particular comment dragged my attention and it the user said " You Did The Right Thing By Selling But You Messed Up By Buying It Back, I Think The Coin Is Dead "...
And the owner of the post then replied saying "Do I Smell Fud? "...
I then replied and said sure its Fud, for those that don't know Fud simply means ( Fear Uncertainty And Doubt ).... I believe the dude was scared and he is still in doubt with himself and he also thinks the coin is dead.....
Yea its so certain that everyone knows Robin Hood has listed the coin and that's a great news if you ask me.. not everyone believes there would be a bull run anytime soon and its kinda what am thinking too....
Things Take Time, most of the holders don't know this... Their expectations was to see SHIBA INU hit its ATH as soon as it was been listed on Robin Hood... They just don't know that things don't just work that way and if your one of those holders reading this here is my advice for you.....

Lower your expectations and hope for the best, and trust me the best is yet to come just be positive and keeping holding.....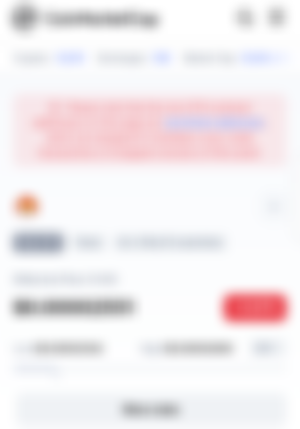 Currently we at $0.00002551 based on coin market cap and SHIBA INU hasn't been stable for a while now but it still hasn't gotten below its new resistance level $0.000025....
I know the coin is gonna hit its ATH and might even get pass it and go as far as canceling on more zero... Don't know when that's gonna happen and I can't say coz the market ain't predictable but for me one thing is for sure SHIBA INU is definitely going to hit $0.01....
Don't know when that's gonna happen but am I have given my self a target of the price that am gonna sell for and also maximum time am gonna hold for.....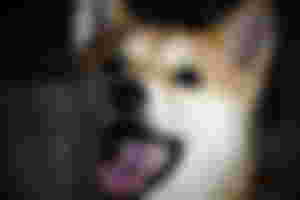 Stay strong SHIBARMY Woof...
Sponsors of Amback_forgood