Shiba Inu x Robin Hood
Yay, Happy mid week to y'all out here... It has been a wonderful week for me... Though they were some ups and downs but no worries let's move over to the Good news....
For the past few months we have been hearing a lot of news regarding Robin hood listing SHIBA INU to their platform, then SHIBA INU was still around its ATH and the hype was just too much to handle at that moment....
And then we were hoping it would happen any time soon due to the rumors that we have been hearing.... Around that period SHIBA INU was still at its ATH ( $0.000088) and we had it in mind that it would definitely cancel one more zero if it is been listen on Robin hood....
Our hopes we're still high but the holders were frustrated by the dip that almost changed the image of the coin, a lot of holders sold off coz it went all the way down from $0.000088 to 0.00002 and I kinda felt pity for those who bought in at its ATH...
It was a huge loss and a lot of them still haven't recovered from it, but the believers kept holding coz the market is meant to be about ups and down... Funny enough BTC still hasn't recovered fully...
And so yesterday was the day we got the good news, I was already on my way back home after delivering a package to one of our client...

While I was in the bus I got a twitter notification from watch guru, I locked my screen and I didn't bother to check coz I wasn't feeling comfortable at where I was...

After some minutes later I came down from the bus and I was waiting to get a cab that would take me to my destination, the weather was too hot for me so I decided to check was the notification was...

It was shocking and unbelievable when I saw what they twitted....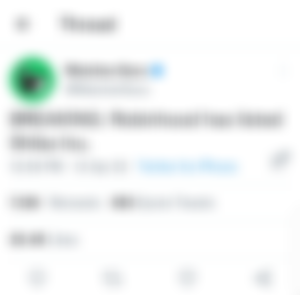 When I saw this I screamed out loud " Yes!!! " and the whole crowd turned and looked at me in surprise.. I was waiting for SHIBA INU to twit theirs but for the main time I decided to go through the comment session....
I was disappointed and broken when I saw the first 5 comment, somewhere saying its a fake news and its not actually possible at the moment... But then I saw a comment that made me smile " Its true guys this is a verified account "...
I was happy, infact every one was happy coz its kinda like a dream come true, some mins later I got a notification from both robin hood and SHIBA INU....
It was then confirmed to be true, it didn't take long before SHIBA INU began to increase in price... It got to its resistance point ( $0.000029) and it did dip a little but it didn't go beyond $0.000025....
SHIBA INU HAS BEEN LISTED ON ROBIN HOOD NOW WHAT??
This is actually one of the best part, yea I heard about the land sales a while ago though I don't have much information about that but I think its pretty cool coz each time a land is being bought it will burn some SHIBA INU, in that way its gonna reduce the circulating supply and that means it would help the coin to reach its full potential.....
Am not into a swing trade and am not holding for a short term, I intend on holding till it hits a cent and am giving my self a space of 3 years ( 2025 ) before I will then decided to sell off.... But i might decided to hold for a little more time if it hasn't gotten to a cent....
I will stay positive and I will always be positive, lately I have been getting a lot of negative talk from different people saying its a dead coin and it can't even go back to its ATH ($0.000088 ) ... HELLO has BTC gone back to $70k??? Nope it hasn't so let's chill and relax and let the market do its thing....
Things Take Time 😇 Thanks For Reading.....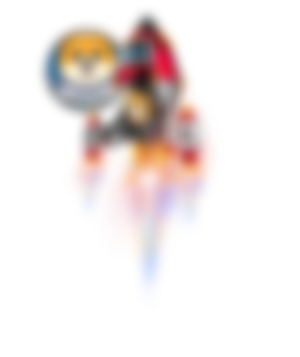 Stay Strong SHIBA Army Woof...!!!
Sponsors of Amback_forgood