Without Wings - Fly Me to the Moon
The wings are often depicted as emblematic of flying high into space like a bird that flies freely, loses uncontrollably, and is controlled by anyone. Especially when it comes to price problems, well this is one of the things that crypto users like the most. Where flying wings can be interpreted as the price soaring high and can be higher as high as its height.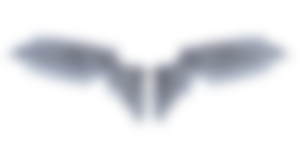 But sorry unfortunately crypto is not so symbolized. Where crypto does not require a pair of wings to be able to fly high as the analogy is commonly interpreted.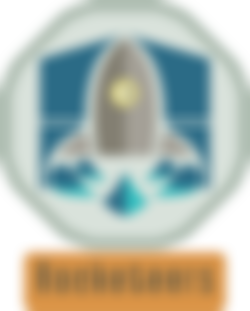 Crypto doesn't need that, because it symbolizes a rocket that can fly beyond the sky to be able to fly high into outer space. And usually, we often depict the time to go to the moon. Without having to be interpreted, everyone already understands the meaning of the depiction of flying to the moon.
Why is it so different from a national emblem that usually symbolizes the legendary animal?
This may distinguish between the meaning of the presence and the form of crypto that was born. Where crypto is digital and was born at a time when technology is developing rapidly, the depiction must also match where it came from and also what it is embedded with. The answer is of course maybe this should smell of technology. So a rocket can be denoted for the word soaring/flying to be juxtaposed with crypto.
Rockets are an era of advancement where because of the technology in aviation science mankind has been able to create a technology that is beyond ordinary. If the rocket gets its position as something that can be denoted by the depictions commonly symbolized by humans from a long time ago, would the crypto be able to put its position in the expectation of the expected place as its real purpose?
It doesn't have to be answered, because the hope is to pray as well as we can, although the smallest things help crypto to get to its true place.
"Sometimes I imagine that someone reads my writing, so much full of fantasized narrative writing forms, unlike other writers who write about true meanings, explanations, or other things that intersect with crypto or with other things. I personally ask myself if that's wrong. Does not the rights and formations of a person's writing become the personal rights and obligations of the person concerned? There is no attachment, depending on the liking and being the hallmark of the person".
"Passive no active, winding, unclear in meaning, difficult to understand, and sometimes indeed does not understand what the intention and purpose are. A result that I know from the formation of a reflection of my writing style, which sometimes I also have hoped can represent this is me".
Let's jump back to crypto that's without wings, but know it's capable of flying beyond the flying out there. Without wings alone is capable of what if it has wings? If you like and feel that crypto is indeed good and true then love the existence of crypto as it was created. Like how bitcoincash tries to keep fighting for the purity of the true meaning and expectations of crypto.
Until this paragraph again who reads will ask, why bitcoincash? Oh no, this is an advert, an accompaniment to an opinion, a compliment, or it's an opinion. In fact, if I think about it all because of the word my prejudice, I was unknowingly the one who created such a prejudice. If it is omitted, it will make it easier for me to fantasize about the writing I make.
One thing that made me choose bitcoincash for now is that it is clear, for sure, continuing to prove not to be proof, bitcoincash still maintains true crypto expectations. So even though has no wings, still continues to expand to stay on track until his intended destination.
-===-