Twitter tipping series and other social media
Twitter is also a place for users to provide tips with various tools from different platforms. Of course, each of them brings different projects and goals, but it becomes a model of hope for easy sharing for some Twitter users.
Twitter users are indeed diverse from various classes of different types of society. From politics, economy, culture, jokes, or just friendship. As one of the biggest social media today, Twitter has become the choice of many people around the world as a place for entertainment, and information, and for releasing existing fatigue.
Twitter also made a lot of trending news in various media, especially since the ownership was acquired by one of the world's richest people, Elon Musk. This gives a new nuance that is slightly different from before, and of course, there are pros and cons. This attracted a lot of new news from supporters and those who did not support the existence of Elon Musk as the owner.
Indeed, currently, the largest active Twitter user base can be said to be from the United States. Where the average American population seems to choose Twitter as their social media choice. And at a glance, each country seems to have its own social media of choice. Like VK for Russia, KakaoTalk for South Korea, China with WeChat, Japan with Line, India with Koo, and many more.
Then what about Facebook, Instagram, and Youtube, aren't they the biggest social media in the world? Maybe for these three social media, it is clear that they have an active market globally like Twitter, so they deserve to be the top social media competitors at the moment. But the advantages of Twitter are a social media with features that are preferred in several ways and have their own characteristics so that they are the choice as one of the social media that is usually chosen and become a place for several developers to create the tools for tipping needed.
Apart from that, the process of sharing and attracting followers and other purposes in terms of donations or tipping models has become increasingly crowded and has been present recently as a reward for tweets or retweets that have occurred.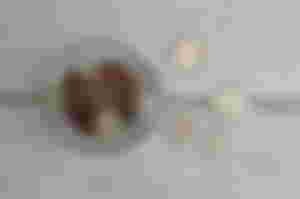 Among those that are often used and may be quite popular as stated below:
Chaintips

Tweetoshi

TipBCH

Paycash

CCTip

Etc. If anyone knows try to add.
Each has a different basis and ordinances. But in essence, it offers convenience for users to give their appreciation to loyal followers on social media accounts, especially Twitter. In other words, advertise and also support each of their crypto communities.
Twitter tipping series and other social media, as complementary means and also solace for people who can be said to need tools to share and receive. Or it could also be made as a liaison infrastructure between communities to provide mutual support and concern for other communities. Of course, there are positives and negatives and they are commonplace so there is no need to discuss the pros or cons. The point is that usability and convenience are the main values for the purpose of presenting this kind of tool.
-===-