In lines of word
Some stories will become memories that pool after passing either because of the dry season or during the rainy season. Because every meeting always makes everyone amazed at all the possibilities that will happen. Then it will reflect on memories like a stagnant puddle. Witnessing the lines of words that have been left in a note. Who had been buried in a garden inhabited by flowering plants? See, how beautiful the trail of departure looks in that place. The words had unwrapped her pain. It was sometimes quiet, but then combed with the rain which had a peaceful nuance at that time.
Rebuke at a distance should be grateful. Because it has given birth to a feeling of longing which ultimately makes someone an orphan. In the end, life becomes felt, and meaningful, and there will be words that are enough. Perhaps, some people have majored in cryptography. To learn about complicated codes on digital paper, digital people, and digital life. That way, we can understand the encryption made by God which is always abstract and turns out to be difficult to digest. Even though they only want to understand the way of thinking that drowns the sun and moon in their eyes.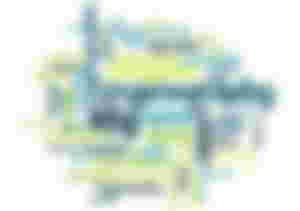 It's clear they do it too often. Thinking too complicated to the point of finding bifurcations in the aisles of their own minds. Branches that are more winding than non-patterned patterns. More boring hassles than waiting for a preening lover for a wanderer. Because of that, they have to spend the night and worry about the morning. Asking about a short meeting, but longing for years. Arrived to be a convict who asked for justice on the line of the hand in the still dark daylight.
Never make a scapegoat for fate, as it should be. Coincidence is just a crumb of destiny that can be a master of conversation in every word there is. Have they ever thought about their names, which might be in the same line in the book of the universe? Or, they are on the same page but located in different paragraphs? Wouldn't that be the worst possibility? So remembering the words of the teacher of life, "The perspective of goodness according to humans and God is still abstract, bad and good are just packaging so that we can be considered humane." Don't want to think about it until it's ripe. Just know, a smile is a warm explosion that always roars on the cliff of the heart, dropping pebbles of longing that eventually makes a wound.
Remember the line of words that are stateless. They were created from the writings of an anonymous person or group with the initials Satoshi Nakamoto. Like the voice of the refugees from the lips of the rebels. Someone or they are heroes who don't need the frenetic degrees that make them higher than other words. Because only he or they are so brave to surround and make the faces of the human manipulation coalition turn red. Until disturbing words that are dense, solid, and unconditional.
I think it's better to stay like this. Or back to the childhood that was so unpretentious. Playing and running without knowing what it's about taste. Really, it's the innocence of every human being who hasn't yet matured. Isn't time the most appropriate string of words, hiding the truth which in the end it uncovers itself at a time it wants? "The interrogation didn't take long, let's be human, in lines of words."
-===-