How heart miss of love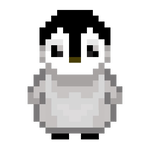 The language of the heart that fills the scent of life is filled with words of love and affection. It becomes a desire for every human being to feel what is called love. Why, maybe because the resulting feeling is very fulfilling the expression of every human soulmate about the word compassion.
Walking hand in hand with the time to release the various sufferings and tiredness of the hustle and bustle that occurs in the world. Will it all end soon, or is it still long left to live life. Directional and undirected will certainly be a hope every second.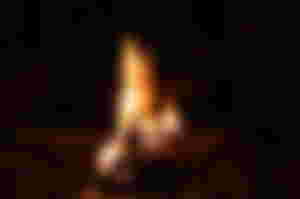 Love is felt since a person is born into the world. The love that is obtained will be a sincere feeling of affection between others. Love is present because of the desire to have a sense of being loved. To love and to be loved, to be loved and to love, to love and to be cherished. The feeling that is always there and is present every second of the ticking time to feel is the happiness of love.
The beauty of love cannot be described in words. Represented by something beyond the limits of actual existence has become a common thing to express the existence of love that is actually present. Sometimes pain or beyond logic will be taken whatever the risk if it has entered the realm of love. Like a person who has lost his sanity, no longer cares about what will happen to him in the future, the most important thing is that love can be poured out even though only one understands.
Not disclosed or disclosed. Hidden or shown. Love will always bring good memories, bitter or sweet in the end will produce the same love. His presence is so engrossing and passionate to every human being. The thoughts, expressions, and emotions that are created.
Fascinated and mesmerized. Still, in the end, it will be the same as presenting true love. Because love sometimes humans are tired of distinguishing between the words hate and longing. Because human love sometimes cries and laughs. Because human love sometimes forgets its true identity. There's nothing wrong because that's the terrible thing that is caused by love. In fact, everyone understands it. Those who judge that they are too carried away by love, are actually jealous and want to feel too or want to feel again what love means again.
Lost love will one day come back. Replaced or not, the meaning of love remains the same. The only thing that destroys love is desire, which is too eager to appease what love really is. Treasures, thrones, and all the glitter of the world are still just a jewel of the world. His existence is not worthy of being juxtaposed with love. If someone talks about eating it's love. They forget that we were born filled with love and affection.
How far do we know about love? And why is there always love and why does love exist? Capitalized love cannot bring happiness. We can live without love. really?
It's not because of love that happiness exists. Because human love is willing to sacrifice beyond its limits. Who still looks in the mirror and says they don't need love. Know your hope for love will never come true to achieve love as long as your heart is never filled with the blazing heart language. The extent to which you lie to the existence of the heart about the need for love, to that extent love will continue to keep your distance from you. Don't fill the day with lust, fill it with love. A love that will give way without being felt and unexpectedly. Because our existence in this world is one of mercy and love from the Creator.
---