Date: October 16, 2021
Writer: AlphaCron
For this blog entry, I'd want to describe my experience receiving my first dosage of SINOVAC-Coronavac vaccine. Likewise, you will know why I chose SINOVAC-Coronavac and why I want to be vaccinated.
As you happened to read my previous article, I was not able to give my mother my birthday present for the reason that I was bothered by dark thoughts. I wasn't vaccinated at the time. So, I went on Facebook and looked for various vaccination clinics around my location that might accommodate walk-in clients. Fortunately, my brother sent me a screenshot message from his coworker informing me that my school had decided to allow walk-in clients. SINOVAC-Coronavac was the only vaccine available at the time. I was curious about the SINOVAC-Coronavac vaccine. And so, I visited google and search this vaccine's name. Honestly, I researched about this vaccine to the point that I also visited Youtube just to gain more information.
I discovered an article from World Health Organization (WHO) that SINOVAC-Coronavac vaccine is manufactured by Sinovac—a Beijing-based pharmaceutical enterprise. Thus, it is a validated COVID-19 vaccine for emergency use which means it has met global safety, effectiveness, and production guidelines. Considering that the article is published by the World Health Organization, I trust it to be credible.
However, I also found out that the effectiveness of this vaccine only has an overall of 51% against symptomatic COVID-19 unlike in Pfizer-BioNtech, the effectiveness rate is 95%. Of course, I felt hesitant because I thought to myself, why would I choose a vaccine that has a low efficacy rate? Why not go for 95%? Instead of being thankful, what I did is to question the people who created it. What an ingrate! It took me 5 days to finally decide to go for SINOVAC-Coronavac vaccine.
September 17 |The Day of my first dose
I woke up at 7am in the morning (I make sure to sleep 8 hours). I prep things for breakfast and do some simple chores. After I ate my breakfast at quarter to 7, I wait a couple of minutes before I took a bath. I fixed myself and everything and headed out of the house at 9am. I took a 10 minute commute to my school.
At that time, the weather was so freaking hot! Although i brought with me my light blue umbrella still, i cant seem to endure the scorching heat of the sun as it somehow penetrates my inner flesh. So, I hastily go to the main entrance gate (gate 1) of the school. However, one the guards of the school told me that he would not allow me to pass through because the institution allowed people to enter in the campus through the gate 2 (located at the back of the school). I was kind of disappointed that time considering that I had to walk for atleast 10 minutes just to reach the gate 2. Before the walk begins, i did manage first to go to the nearest convenience store to buy a bottled water.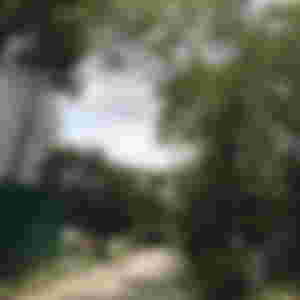 I was inside the campus. I couldn't help myself but be amazed with how my school had metamorphosed. I just missed everything in this school. I couldnt help but to recount those beautiful memories ive had in my school. If COVID-19 did not appear on the surface, I could have made a lot of memories in my school. How i wish COVID-19 never existed. COVID-19 took away everything including my college life!
On one hand, the vaccination site is situated at the gymnasium so i headed inside. I expected to see a lot of people but to my surprise, we did not reach a hundred.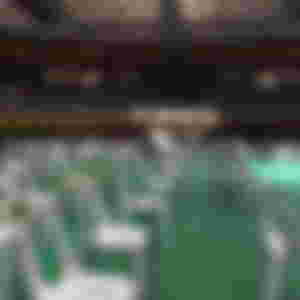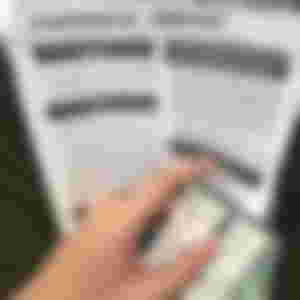 One of the staffs in the first table (step 1:pre-registration P1) gave forms to me to fill out which also includes the general information of my vaccine. After filling out the forms, i then proceeded to the next table (step2: pre-registration P2). What they did was, they get my information on the forms that i have filled out and wrote it on my vaccination card. After that, i head towards the other table (Step 3: counselling). I was given a minute of councelling. He did manage to explain everything tho. Likewise, he asked us if we would continue the next process which is getting vaccinated with SINOVAC-Coronavac. Well, there's no turning back so I said, YES! The nurse did check my blood pressure and interviewed me about getting vaccine on the next table (Step 4:screening).
I headed on the next table (Step 5: Vaccination Area) where had a minute of chitchat with the nurse. Honestly, Im afraid of needles [lol] but the nurse told me not to be afraid because the pain that I would feel is tolerable. I gathered my courage and gave the nurse the go signal to inject me. I just closed my eyes and take a deep breath and...DONE! I really thought it was painful but you know what, i felt nothing to be honest.
One of the staffs told me to sit and observed myself for 15 minutes. Fortunately, 15 minutes had passed and I still felt good. I did not feel any side effects. The nurse on the next table (Step 6:post-vaccination area) did some post check-up on me (she checked on my blood pressure and the result is normal). Instead of going straight home, I decided to just stay for another 15 minutes just to make sure. Luckily, i did not have a headache. I only felt that my left arm was heavy.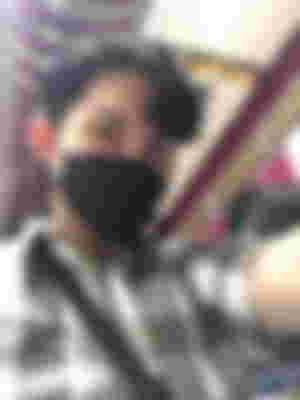 September 18| The day after 
being vaccinated
I felt completely fine for I was able to do household chores and other stuff. I only did simple tasks tho.
I desire to be vaccinated provided that i want to protect myself from getting severely infected with COVID-19. Thus, I desire to protect my family by getting myself vaccinated. I desire to encourage everyone to have their vaccines because after all, it's beneficial to us. I hope this article serves as a motivation to those who are hesitant to get vaccinated.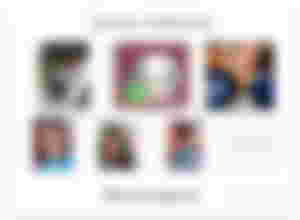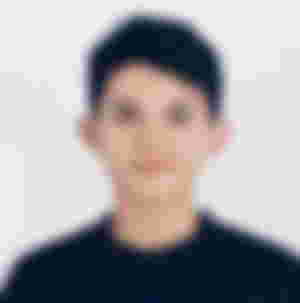 Thanks for dropping by! Stay safe and healthy! 😘💕