/sko͞ol/ thing~
Date: April 19, 2020
Writer:AlphaCron
I am back again with another blog entry! As you may know I skipped again on making blog entries, and for that please for give me peeps. I really did intend not to make blogs provided that I was in my hometown for the past two days. As much as I wanted to write something, I couldn't because I was completely pre-occupied. My mind is not cooperating with me. Not only that but also the signal in our area is really unstable.

On one hand, yesterday, we traveled back to another city because my brother has a work. As for me, since I have no duty yesterday because I did duty on a holy Wednesday, what I did was to make my lesson plan, instructional material, and answer my reflective journal 1. I was supposed to teach last Thursday, but it was postponed because of the holy occasion. And so, it will resume this Thursday. I did use most of my time doing my academic tasks. The clock is ticking, and so I have to efficiently use my time.

I accomplished all the tasks around 11 pm. It was physically draining, but I felt glad because I thought to myself, I have much more time to know deeper the content that I will be imparting to my students. As a result of doing my academic tasks, I tend to disregard my virtual responsibilities. I failed to interact and write not just on this platform, but also on Noise.Cash.

How I wish I have all the time in the world so that I could give time to other things that matter to me, but sad to say, what I wished is unrealistic. To be honest, I felt disappointed with my performance here and on Noise, but I have no choice but to prioritize first what needs to be carried out. Certainly, there are circumstances that you have no control over. All you need to do is accept it and just move forward.
---
Haven't read my previous blog? Well, here's the link. Hope you may consider reading this blog.
https://read.cash/@AlphaCron/holy-week-updates-dd762ada
---
For today's blog , allow me to use this platform to share to you how I spent my day at school.
And so enough with the intros, let's get straight to the main content of this blog!

Morning

I managed to go to school at around 9 am despite how late I slept last night. As soon as I arrived at the lecture room, I was completely overwhelmed with the modules that we need to sort. We started sorting the Quarter 4 modules at around 9:15. We were able to finish sorting half of it at exactly 12 pm. As much as we wanted to continue the sorting, however we stopped for a while because we were already hungry.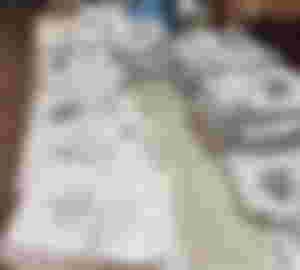 Afternoon

My best friend accompanied me in going to the university because I did follow up my scholarship status. Of course, I asked permission to our resource teacher (RT) regarding my errand. Good thing she understood my situation since she was also a scholar during her college years in the same university we attended currently.
The reason why I had to go to the univ it's because the scholarship staff didn't able to give me an update regarding my concern yesterday. I didn't ask him about my concern last week considering that it was holy week. I was waiting for him to give me an update yesterday, but sad to say he failed to do so.

So, we headed straight to the scholarship office to see him personally, but he was not in the office, so the other staff catered my concern. I heard enough information about my scholarship status. After we talked, she asked me to give my phone number. She did give me the assurance to update once she received another information regarding my scholarship.

Closing Thoughts

We went back to our assigned school at around 2 pm to continue sorting the modules. Gladly, we were able to accomplish it as early as possible. With that said, our RT told us to go home since we already finished our task for today. And so, we bid goodbye to her.
---
Hey folks! I think I'll end my blog here. Thanks for dropping by and hope to see you on my next blog! Bye for now.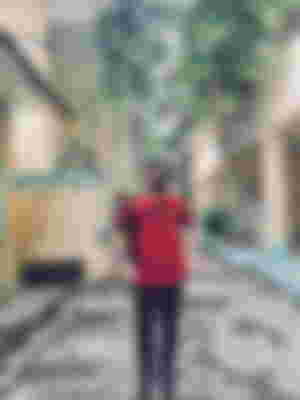 ---
These are my supportive and generous sponsors! Feel free to know them by subscribing to their accounts and read their amazing blogs.
---
Image: AlphaCron