This is going to be my first blog entry for this week. I'm now in my 3rd week of being active on this platform. And so tonight, I decided to share this free verse poem with all of you. The poem is entitled, "Treasure." The poem is all about a special kind of friendship. A special kind of friendship that you can also have. If you want to know more, then please take the time to read this article because I'm sure you will love it just like I do.
A friend of mine is hard to find
Like a gemstone, so rare I couldn't deny
A precious one I've been yearning to know
For so long, I buried myself beneath,
Beneath in a secluded part of my being
Felt drown, breathless and fragile
But You came and gone to such lengths to dig me out
The thought of you moving mountains for me is somehow inconceivable—couldn't even begin to imagine
Exaggerating as it seems yet I know you can do more than that
The atmosphere of negativity has consumed me, I admit
Not until you found me and save me from the dark
You've brought me to the light at long last!
A wave of relief came upon me
It was a bizarre feeling, I couldn't resist it
Euphoria enveloped the totality of my body
It's like a blanket that warms me up to make me at ease
Even this frail core of mine that was once so cold, returned to its normal state
My life has been so better and that everything seems bright
I couldn't help but admire You
The authenticity you possessed was incomparable
You never failed to look beyond the surface to the substance of a person
My dearest friend of mine, what have I done to deserve You
You've brought the best in me and made me feel I'm more than I ever thought I could be
Having you as my friend was like a treasure, I could keep you forever
Well, to me, God is not just a Father but likewise a friend—a great friend I would have to say. He is a companion of mine who never fails to give His all-out support. Whenever I'm in pain, He's always there to console me. He's always there to defend me whenever I'm in danger. Although sometimes I forget Him because of other things that keep me busy still, he is a loyal one. What I love about my friend is that He is caring and compassionate. I can't help but admire His goodness. Like my parents, He also loves me unconditionally. My friend has always been there for me ever since day one. Good thing I have found a friend like Him. With that being said, as His friend, I want as well to be just like Him. I love you, my dear friend.
As I read this biblical verse, I realized that Jesus wants us to consider ourselves his friends, not simply his servants. We never have to feel alone, unrecognized, or unappreciated in this world since we already have our best pal beside us—Jesus Christ.

To my handsome and beautiful readers, I just want you to know that whatever hardships you are now facing, you are not alone because you have a friend. A friend who will help you to cast away all of your anxieties and problems. Allow that friend to be by your side, and you will certainly overcome your difficulties in life. Never lose hope, and never abandon HIM.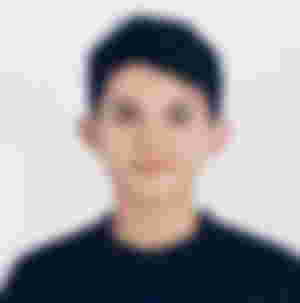 Thanks for dropping by! Hope you're all safe and sound! 💕