Date:October 20, 2021
Writer: AlphaCron
My brother and I are super fond of watching movies. Majority of the movies we watch are hollywood. The reasons why we watch hollywood movies is because we get to expose ourselves in the english language, the stories are extremely awesome, the cinematography is just so breathtaking. Indeed, Hollywood films have influenced us in such a way that we are able to empathize with people or characters. My brother and I, on the other hand, came to come across a Hollywood suspense film called "Old."
M. Night Shyamalan wrote, directed, and produced this film, which was released earlier this year. It's inspired on Pierre Oscar Levy and Frederik Peeters' Sandcastle, a French-language Swiss comic novel. The story follows a group of 12 people who find themselves quickly aging on an isolated beach. Something about this beach accelerates cell aging. Worse, they're trapped and can't seem to find a way out. (Well, that's something you'll have to find out!)
I'm not going to reveal all of the details about this film because I want you to enjoy the excitement if you have the opportunity to watch it. Just imagine, when you are in that beach, 60 minutes is equivalent to 2 years. So, if you are already in your adulthood stage, for sure you have a lesser chance to survive.
Anyway, there are two crucial things I've learned after watching the film entitled "OLD."
Have you ever enjoyed your childhood? Well, I am confident of myself that I did enjoy every single moment of my childhood years. The scars I have with me is a manifestation that I had a wonderful childhood and I hope that you all here enjoyed your childhood as well. Childhood is, without a doubt, the happiest time of our lives. There comes a time in your life when you are completely unaware that the word "problem" exists in the human language. A time in your life when all you can think about is eating, sleeping, playing, and going to school. It is undeniably a time of life in which you have lesser responsibilities. Childhood is, above all, a period of life in which one learns. The two children (Trent and Maddox) in the film, on the other hand, have failed to complete their childhood stage (especially Trent). What's worse is that they continue to grow without gaining new critical knowledge.
It is critical that couples communicate openly with one another on a regular basis. When I say open communication, I mean being completely honest with your partner. Couples' disagreements, I believe, are common because they serve as a test of how solid their love for each other is despite the challenge they are facing.
There's no disputing that having clear channels of communication with your partner increases your trust in each other. Couples should not be hesitant to speak openly about their feelings. Maybe the mother and father of Trent and Maddox (their two children) are at conflict because they appear to overlook the importance of open communication.
I believe that the most important lesson I've learned from this film is that I should strive to live each and every minute of my life as if it were my last, because I'll never know how much time I have left on this world. I have no control over my time, so I should make the most of my time here by doing something that can make a significant contribution to the world.
---
I would like to take this opportunity to thank my newest sponsor @adoniis! 💗💗💗 This means a lot to me. Thanks for noticing me.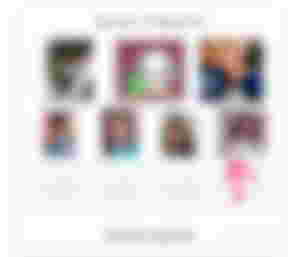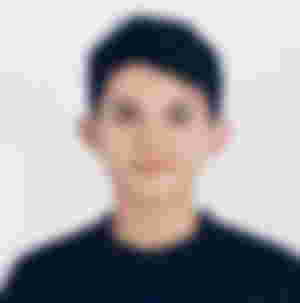 Thank you for visiting my blog entry, my friend! I hope you've learned something from this topic! If you have something to say, it would be greatly appreciated if you could share it!✨