Hello, Goodbye
Date: May 22, 2022
Writer: AlphaCron

Since today is Sunday, how did you conclude the end of the weekend? I bet you all have a meaningful day. Well if you asked me, I concluded my day blissfully. Just this evening at around 6 pm, I went to church to attend the mass. Upon entering the sacred place, I can't help but feel an atmosphere of comfort and solitude.

Honestly speaking, the last time I went to church was last month. I've been planning to go to church every Sunday, but I can't seem to do it. However today, I had found the perfect opportunity to unchain myself from temptation. For the past months, I felt like temptation was taking hold of me. I badly want to escape. Thankfully, I managed to do so. Now, I'm hoping to attend a mass every Sunday.
---
Haven't read my previous blog entry? If not, then here's the link.
https://read.cash/@AlphaCron/worried-but-hopeful-0266dcae
---
I'd like to flex my ever-supportive and generous sponsors! Thanks much peeps for the continued sponsorship. Hope you won't get tired of supporting me here. Know that I appreciate each one of you. Lots of love from your Alpha!
---
For today's blog, I'd like to share with you the last 3 days of my work as an intern in our assigned school. And so, let's cut to the chase!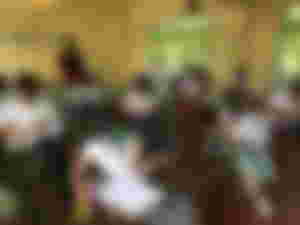 I went to school today feeling very much excited because finally I'll get to see my Grade 9 Betis students in the flesh. Yes, you read it right. I'll get to meet my students in person provided that finally they will be having their first ever face-to face class after years of dealing the online educational setting.

As soon as I saw them in their classroom, I couldn't help but feel ecstatic because I thought I will not be going to seeing them in person. Anyway, this photograph was taken by my best friend while they are having their diagnostic assessment in their specialized subject (E.I.M). In this picture, I felt like I am managing my own class. Seeing this makes me want to pursue more this profession. I can't wait to make my dreams come to reality. Hopefully by God's will and grace He will make that happen.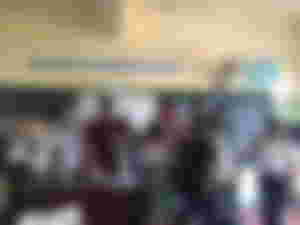 This picture was taken after our resource teacher had her EIM class at around 11:15 am. This was their second day of face-to-face class in school, but unfortunately this was the last day that I will see my students at school because tomorrow will be the last day of my work as an intern. I'm quite sad, but I have no choice but to move forward in life. At least I got to have this photograph and create memories with my dear students.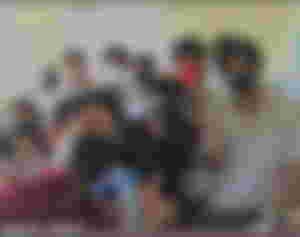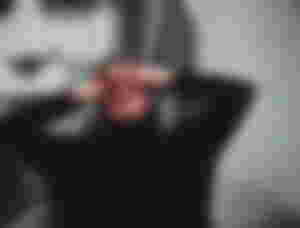 I headed to school having a sleepy head provided that I slept around 3:30 in the morning. I only have 4 hours of sleep because my group mates and I finished our thesis because we're planning to have our final thesis defense this coming May 25th. I was undeniably drained, but I still went to the school and work on my last day. Likewise, I was expecting that since this day was the last day of my internship journey, it would be a memorable one. However, I was disappointed because, it ended very casually. We didn't even take photographs of our RT because she was running some errands. In a nutshell, she was busy.
---
From the day I started my teaching internship all I think is, "I'm now closer to my dreams", and so I must give all of my best this semester and bid farewell to my university with flying colors. Hopefully, I'll conclude my college life meaningfully.
Hello, Goodbye.
---
Hey you! Thanks for dropping by! I appreciate you a lot dear. Hope you had a blast day. Anyway, see you on my next blog! Bye 💗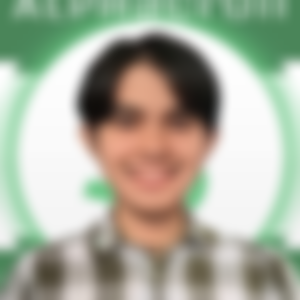 ---
Lead Image: AlphaCron