Date: November 27, 2021
Writer: AlphaCron 
How's the weather in your end peeps? Well, if you asked me how's the weather here in my end, I would have to say that it is not fine. The sky is gloomy and sad. Actually, the weather has been terrible for a couple of days already. I haven't check the news for a while now so i don't know if there's a typhoon in our area. To be honest, I'm not loving the vibe this kind of weather gives me as it enables me to think what if I will not carry out for now the tasks that I have for today?

Certainly, some people love when it's raining but to me, I dislike when it's raining. Whenever it's raining, I can't help myself but to remember all the not so wonderful memories I have in the past. As much as possible, I don't want to drown myself with negativity. I don't want to feel an atmosphere of desolation. I don't want to have senti moments. I just hope that Mister Sun will appear tomorrow because I miss him so bad.

---
Hey dear! If you haven't read my previous blog entry entitled, "TGIF: Update for today," Then here's the link.
---
Anyways, as for this blog entry, I would like to take this opportunity to share this free-verse poem that I wrote yesterday.

Title: Gloomy Thoughts

Looking at the dull gray sky
Watching the droplets
Falling down in the abyss of uncertainty
Chasing every memory, slowly fading
Yet still striving even the smallest
possibility of igniting it.
Bringing back those days
Wishing it was just a never-ending dream;
A fantasy I wish I could live in
But then it became a nightmare
Wanting to escape the bitter-sweet reality
Crying, thinking about, was all that I did
You're constantly changing to the point that you disregard our relationship
Countless thoughts clashed with just a snap
Dunno what to do but to continue the journey I wish I didn't have.
But then realization has come into my selfless mind,
Saying, everything is just a "travail"
And that forgiveness is the only thing that should prevail
You did hurt me big time
But I dealt with it
Just wanna say I love you, and thank you for everything
Treasuring these memories I have of you must stop
Even if you left me with so much scars in my core,
But know that you're the craziest thing I've ever had.

[Eyy! What a soup! Hahaha] 😅
---
By the way, please forgive me guys for not being able to read your blog entries today for the reason that I was so busy with my academic endeavors. Be that as it may, rest assured that I will make up to my inactivity.

On the contrary, I just want to share with you all that today marks the 2nd day and the last day of the convention and webinar-workshop on teaching and learning. No words can fully express how grateful I am for the opportunity of becoming one of the participants of the said event. Thus, I'm so privileged considering that I got to become a member of this association called Philippine Association of Pre-Service Teachers, Inc. (PAPSET).

Truly, I was able to gain another remarkable experience that I will forever cherish. There is no doubt that I was able to learn something from the speakers and the panels of the event as they discuss some valuable and relevant information that I can use in my future endeavors. Having that said, I feel motivated to improve myself even more. There is no denying that teachers are considered catalysts of change.
---
My generous and amazing sponsors I thought I couldn't have. 💖
---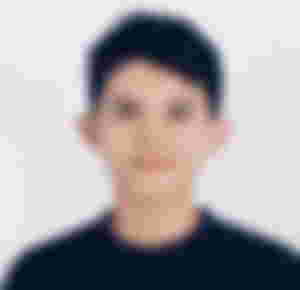 Thanks dear for taking the time to read my blog entries! Hope your always safe and sound. Lots og love from Alpha❣