7 months on Read.Cash: My April Performance
Date: May 2, 2022
Writer: AlphaCron
Thankfully, I'm back again with another blog entry today! Yay!
Anyway, have you had a purposeful Monday folks? Well, I must say that being able to be active on this platform, it feels like we get to be purposeful every day. We cannot deny the fact that tasks are draining, however once we accomplished all of it within the day, we can't help but feel a sense of fulfillment. Thus, I know you will agree with me that it's nice to end our day with a sense of relief and fruition.
Speaking of tasks, today I was tasked to become a student of my acquaintance/classmate in the person of @Sequoia . Yes, you read it right, we're classmates. Back to what I am saying, I was tasked to be his student provided that today is her final teaching demonstration. To be honest, I thought It was holiday today so that's why I didn't wake up early. Be that as it may, little did I know that holiday will be tomorrow. That's the perks of not reading news.
And so, upon knowing that, I went straight to school at around 10:30 in the morning. Anyway, her class will start at 1pm. To cut the long story short, she was able to nail her final demo today. And for that, I want to congratulate you mentor for a job well done. I know you really did your best for your final demo. All I can say is that you have the potential to become an amazing educator. Having said that, hopefully you will pursue this profession.
---
By the way, in case you missed reading my recent blog, well the link is here.
https://read.cash/@AlphaCron/readcash-a-platform-of-the-free-2a2aa2f6
---
For today's blog, I'll be looking back on my performance for the month of April. And so, without further ado, let's cut to the chase!
For the month of April, I was only able to add 9 subscribers. So, from 108, it's now 117. I know my performance for this particular aspect is not impressing, but still, it's an achievement, and I am grateful because I got to achieve something despite my inconsistency for this particular month.
Unfortunately, I only crafted 12 blogs for this month. It's so sad to know, but I have to just accept and move forward. At least I was still able to contribute something on this platform.
Considering my performance last month, I wasn't expecting to earn a huge sum of money. However, upon calculating it, I was taken aback. I can't even begin to believe that I got to accumulate almost $50. Isn't it amazing? Amazing! I know most of you here are earning more than what I earned, but you know what folks, these earnings that I accumulated is way too overwhelming. I only wrote 12 blogs, but I was able to earn this amount of money. Just wow! It's unbelievable to know that despite my shortcomings on this platform, I could still taste the fruit of my labor. By the way, congrats self!
---
Today marks my 7 month of staying here on this platform. That said, I am extremely thankful for the another milestone I've achieved today. Cheers to more achievements in this lifetime!
---
And that concludes my blog today! Thanks for dropping by! Watch out for my next blog.
Lots of love from your Alpha❤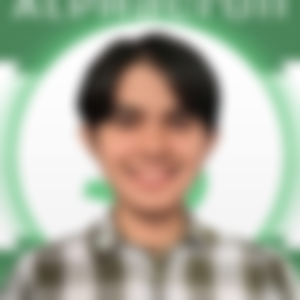 ---
My dear sponsors of Read.Cash🎉
---
Lead Image: AlphaCron