INTRODUCTION
My mom gave birth to me when shes 43 years old. They call me a menopausal baby. We're six in the family. I'm the youngest among her children.
I was born in May _ 19??.. (secret ung date and year).. My grandmother is the one who give my name; May Joy .. it came from my birth month and the synonym of the word Gay wherein it was my sisters' second name.
SCHOOL LIFE
After six years, I'm now a kindergarten student, who went to a Catholic School in  my province (La Union). I dont have any memories when I'm six years old. My only memory is when my 1st sister left and go abroad to work as a nurse.
GRADE 1
7 years old me and im in grade 1 already.. I go to a Public School. The school is just near our house.. i walk everyday to go to school. I wear slippers, a pair of uniforms, a backpack full of books and notebooks and a little amount of money. At lunch, all of us (my classmates) will walk in the farm just for us para makarating sa aming mga bahay. First day of school we had a short spelling quiz. Well i didnt get any right answer coz i didnt know the spelling of the words yet. The only word i remember that my teacher give us to spell is the word Wednesday. My spelling really sucks.. i spelled it Wensday 😂😂😂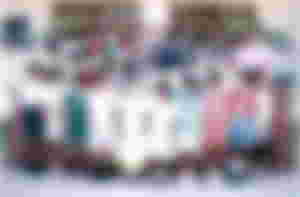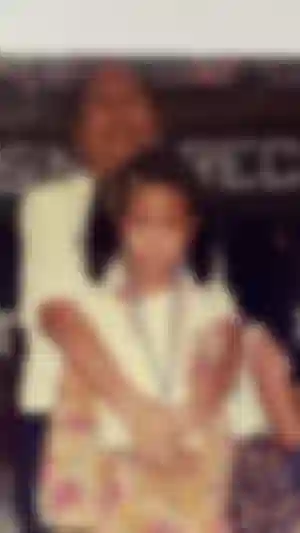 Grade 2- same routine i walk in the farm just to go to school with slippers backpack a pair of uniforms and a little amount of money. Same classmates but different teacher and different building. We even got a new classmate before. Shes really smart.. she always on the top. Grade 2 have lots of memory. Our classroom is just beside our library wherein they say that there are ghosts. Siyempre mga bata pa kami noon kaya takot din kami. May manika ksi dun gumagalaw daw yun sabi ng iba. Minsan my umiiyak din daw dun.
Sumali din pala ako sa Stars scout noon.. parang girls scout lng xa.. pero half day lang..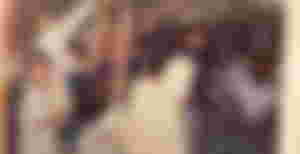 Grade 3- Same same lng.. sa ibang building ulit kami.. my new teacher din kami. Substitute teacher. Shes kind teacher. My only memory here is when i joined the money contest. I got the position of a second princess. My mom let me experience that kind of contest. Well its nice experienced but its tiring too.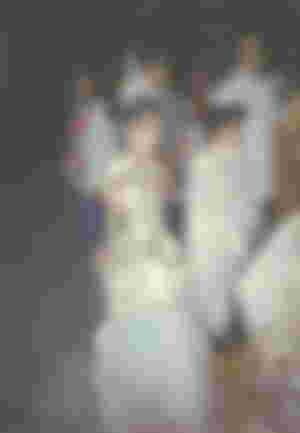 Grade4- different building. Same classmates, different teacher.. our building named as Gabaldon Building. I got lots of experience in that year. Our teacher is too strict. Everytime we arrive at our room we need to write our names in a piece of paper. If your in last in the list you will be the last person to read the book. You'll be late going home and eat your lunch. When we have short quizzes, if your score is 0 1 2 3 you will get punish. She will palo palo your pwet with stick. 0 score you will get 3 palo sa pwet.
1 score you will get 3 palo sa pwet. 2 score you will get 2 palo sa pwet and 3 score will get 1 palo sa pwet. Shes strict but we love her.
Grade 5- different building same classmates.. our teacher when were grade 1 is our teacher in grade 5. From Miss to Mrs.. that year, we help our canteen sell foods to other classrooms.. nagtatanim na dn kami nun ng mga gulay sa garden.
Grade 6- wlang maxadong naganap dto.. wala ako maremember maliban sa pinagupit ung buhok ko ng pang lalake.. 😂😂😂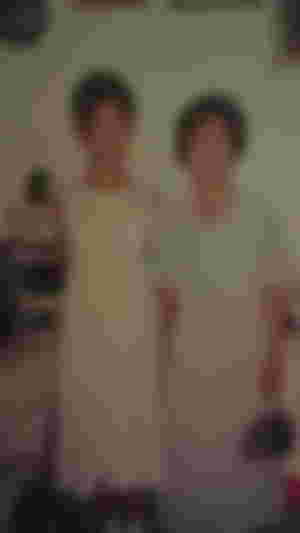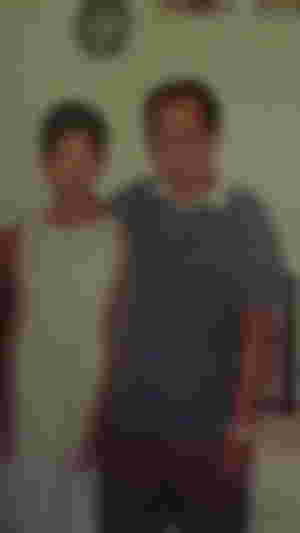 MY ELEMENTARY/ GRADE SCHOOL FRIENDS UNTIL NOW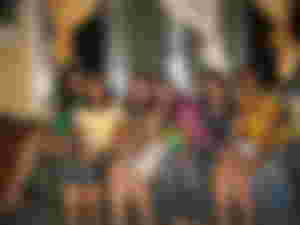 HIGHSCHOOL LIFE
Half of my classmates in elementary went to DEGMNHS (school name) just few meters away sa school namin nung elementary. I was supposed to study in that place too but my sister doesnt want me to study there dahil sa nangyari skanila noon nung nag aaral sila sa school na yun.. Sila ate kasi, sila ung sinasali para mag compete sa mga ibat ibang lugar pero ung mga teacher binibigyan cla ng mababang grades.. kya ayun sa ibng school ako nag aral.
Freshman Days
I went to a Catholic School. The name of the school is Sacred Heart School. My section name is I- Joy.. same as my name.. even the name of our teacher Arnold Joy Garcia (naalala ko pa pangalan ng prof nmin hahaha). He was our teacher in Science subject too.. Yung nakakaloko lang nung first year kami eh yung bang.. naningil cla ng pang electricfan pero grumaduate na kami hindi pa namin napakinabangan ung electric fan.. hahaha..
Sophomore days..
Our room is in the other building.. I was in St. Agnes section... eto un pinakamalalang year.. we dont like our english and filipino teacher.. y? Coz they just read the book and not explaining it to us. Minsan my reporting, our filipino teacher fell asleep while were reporting. 😂😂😂 masaya naman kso namatay ung classmate namin nun, so pumunta kami sa libing nya naglakad kami from school to cemetery. Second year din ako nung nalunok ko ng buo ung snowbear candy. (Chungaers langs)
Junior days..
I was in St. Peter section. Our classroom is in the main building same as freshmen days. Eto ung year na pinakamasaya.. mabait ung teacher namin.. new teacher xa sa school that time. We're the noisiest section in junior days.. (buti ndi kami na ooffice sa kaingayan namin).
Junior days.. JS Prom days..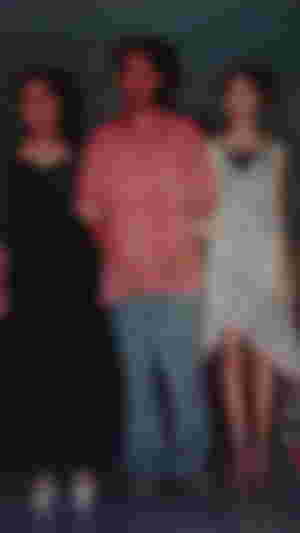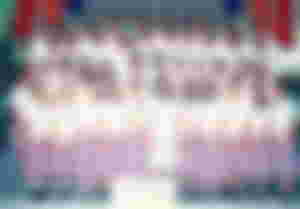 Saw this class picture on my facebook account. I miss my classmates.. I saw all are comments before..
Senior days..
I was in St. Francis section. Our room was in other building for 3-4 months i think then bumalik kami sa main building kasi pinaayos ung kabilang building. Isa sa mga classmates ko my crush noon sa teacher namin.. hahaha.. tapos napalitan ung teacher namin kz lumipat ng ibang school. Pasaway year.. pag Intramurals Day dapat mag attend ka.. while us (pasaways) we just stay in our classroom.. if the guard sees us.. tumtakbo kami papuntang main building.
They said NO ID NO ENTRY.. pero pag ung si manong guard na favorite nyo nakabantay kahit walang ID ayos lang.
One time my dance practice kami, dahil hindi kami complete naglakwatsa na lang kami from our school we ride on a jeepney. Kung saan last stop nung jeep dun din kami bumaba. Kung ano cnakyan namin un din cnakyan namin pauwi noon. Manong driver doesnt even want to get our bayad. Sabi nya libre na lng daw. But we insist kz naghahanap buhay xa. Then we went to our classmates house. Dun na ata ako napagalitan kz tinawagan na ako ng ate ko para umuwi. Hahaha..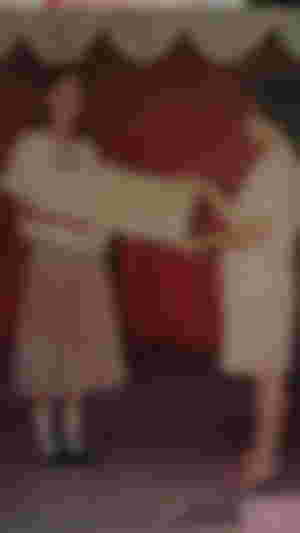 COLLEGE LIFE
Where my 3 sisters study. I study there too. We have same same course. My sisters courses are: Accountancy, Engineering & Management Accountancy, Accountancy & I.T .. while me.. my first course was Accountancy then i shifted to Commerce major in Management.
First year college.. that year is my worst year ever. I always late at school even I travelled early.. why I'm always late? Dahil sa mga bus na punuan minsan ang tagal bago umalis naghhntay pa ng pasahero. Makakasakay ka ng 6:30am aalis/ byabyahe ng 7:00am tapos pag nasa plaza ka na ng city maghhntay ulit ng pasahero makakarating ako ng school 7:40am late na..
ECONOMICS 1 Prof
Our prof in Economics always come to our classroom too early 7:00 or 7:15am even our class should be start at 7:30am.. if you're late, he always say.. go home and plant kamote.. or he just let you stand the whole lecture time. Honestly speaking, i like that prof.. khit strict xa madami akong natutunan sknya.. kinatatakutan xa ng lahat ng students dahil sa pggng strict nya pero madami ka matutunan.. if we have quizzess.. you should write your last name first then your first name.. you should write the date too...  no date and wrong put of name no score.. kung ung quiz nyo e identification dpt every word naisulat mo. Kz once na kulang ka ng isang word no point na un kahit IS lang ang kulang walang point un. Ang kagandahan nun.. kung ano ung quiz nyo un din ung lalabas sa exam. He even give us hints what the answers to our exams.
English 1 teacher
There is a rule in our school.. if your teacher is late for 15 minutes means no class already.. my time na nalate ung prof namin.. so ngreready na kaming umalis. 1/3 of the class ayaw umalis sa classroom lng daw cla 1/3 umalis na nsa first floor na cla and ung 1/3 nasa hagdanan naghhntay kung kelan ddting ung prof namin.. nung nakita nya kaming nsa hagdanan.. pinapasok nya kmi ng room.. taz nagalit xa.. 😂😂😂 pero pinaalis din kami pinapunta ng library at mgresearch hindi na kami ng klase.
Math 1c prof
Because I love math.. i like our prof. Magaling xa magturo unlike sa Statistics prof namin.. walang ka explain explain pag nagturo.. pero prof nming to magaling magturo.. ieexplain nya ng maayos ung tinuturo nya.. khit ngsusulat ka habng ngtuturo siya okay lang sknya. Kahit kumakain ka sa klase nya okay lang din.. ndi xa strict. He's my prof too in other subject thats why i know him already unlike my other classmates they dont know him yet.
DEAN / Math 3c prof (Mrs. Garcia)
Mabait xang prof.. kahit DEAN namin xa nkikisama tlga xa sa mga tawanan at jokes namin. I often go to her office too just to sit and chat with her.. malamig dn kz sa pffice nya my aircon.. hahaha.. she tells us too if we dont have school in the following days.. if there is a school mass.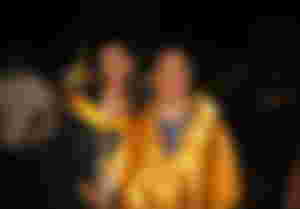 Management prof (Mr. Villamil)
Madami akong pasaway experience nung xa ung prof ko. Our class always starts at 10- 11:30am but I came super late.. I came in school 11:00am and still he let me sit and listen to his lecture.. hindi nya ako pinatayo.. basta pinapasok na nya lng ako.. pero ung attendance ko xempre marked as absent. Pag exams he give us hints what to study and memorize. Siya din ung advance kung magsabi kung my pasok o wala. Kunwari month of January plang.. ssbihin na nya on Feb wala kaung pasok ng ganitong date. Pag my bagyo xa ung tinetext namin para pagtanungan kung my pasok o wala.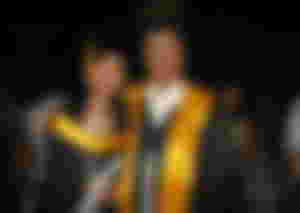 Law prof
Hahaha.. siya na ung pinakaasar na prof namin.. hahaha.. instead of explaining every sections in our subject. He just reads what is written in the book. If we have short quizzes. The highest score in our class get was 5/10 the rest are below 5.. 😂😂😂 even its open notes.. we still get low scores. For exams, it will be by set, set A, set B and set C. The results are not as satisfied as you think. Our highest was 75% and the lowest is 50% .. yang subject na yan ung lowest grade ko.. pasang awa.. hahaha..
INTRAMURALS DAY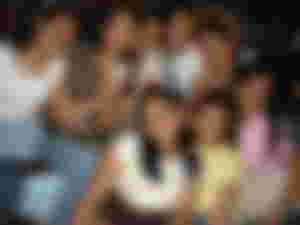 OJT DAYS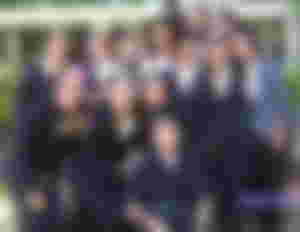 GRADUATION PHOTO