The Reason Why We Need to Set Aside Money
Have you ever seen people who suddenly became rich and suddenly fell poor?
Or vice versa, have you ever seen that there are people whose economic level is the same? Stable but no improvement?
From the two case studies above, what do you think is the cause? Does anyone have any input?
Because from my point of view as a writer, the focus of the problem is on financial management.
Financial management that is not well patterned, will certainly make us experience a financial decline. For example buying things without thinking, or squandering them for momentary pleasures, there are many other things.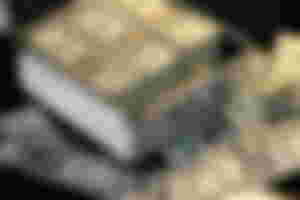 If you think about it, the causes can be various, but in this article, I would like to discuss more about Why we need to set aside money before things that are not desirable happen. Here it is!
That the Price of Goods or Basic Needs is Experiencing Inflation
It could be that in the current period everything feels stable. We already know that 500 dollars is enough for a month's expenses.
Then we set aside money or calculate it with the right amount as needed. And suddenly the price of basic necessities rose drastically. Wouldn't this create problems in the future?
Then the wise choice we can make is to calculate that the cost of living that we have to set aside every month is added 10% of the actual price of basic needs.
You can set aside this money in a special savings account, so that even if it is not used in that month, this fund can be used as spare money to anticipate unexpected expenses.
The Value of Goods Experienced Deflation
The price of electronics is always decreasing as well as vehicles. So be wise when making a purchase.
For vehicles, we will be charged a running tax. The higher the price of the vehicle, the higher the tax you have to pay to the state. Besides that, once the vehicle is on the road, the value of the vehicle automatically drops to the second price.
So in this case, instead of buying luxury items but making you have bigger expenses, you better set aside the money to be allocated to business capital or term savings.
Money is Flexible, While Goods are not Always Relevant to Our Lives
Anyway, I want to illustrate here, is it better for you to save money or is it better for you to save things?
For example, a mother loves to collect and complete household furniture. He designed his house in such a way that the whole family was comfortable.
Actually this is good and the aim is positive. It's just that if it's excessive, the fall becomes Toxic.
What if you suddenly change your mind about moving house, and you can't take the full stuff with you. Even if it is sold the price will definitely drop drastically.
Well this kind of situation is certainly not conducive. So it would be better if you buy what you need and save money for other needs.
Something Unexpected Happened
Many things can happen outside of our minds. For example, in the last 2 years, the pandemic situation has ravaged the community's economy.
Or what if suddenly your business goes out of business, gets fired from your job, falls sick or a family member gets sick and costs a lot of money?
Things out of control like this will be a problem if we don't have an emergency fund. Because even 1 second in our life, we never know what will happen.
Wow, it's scary, don't let this happen.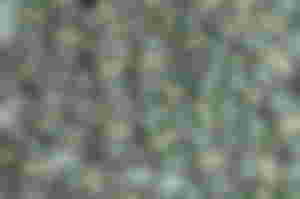 Ok, guys, that's all for today. We'll meet again tomorrow, see you🙈👋🏻
---
Article   : 31
Published : 2022 may 11
Author    : Ainsley