5 Types of Views of Life Circulating in Society
Have you ever experienced a situation of different views when interacting with friends? For example, you are discussing A but he focuses instead on B!
Maybe when we are in this condition we will feel a little annoyed, but actually this is a natural thing. Because you have different educational backgrounds, social environments, and parenting styles so far.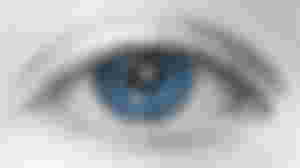 However, this difference of opinion is good for you because it can give you a new perspective and is not stuck with your own thoughts.
And it turns out that in the world of psychology, schools like this have a certain philosophical label. Wow that's really fun huh?! Which type do you think you belong to? Let's check the following.
People in this school are very realistic. How will is the only reliable source of knowledge. Their logic plays an active role and sometimes their conscience doesn't work.
If it's like this, of course it's not good, guys, because it needs balance. Logic does have to play fast but it must be balanced with the heart because after all the heart is the source of the box mover.
If this one personality type trusts his senses more.
If you think about this type of empiricist, including people who really believe in seeing and hearing directly.
They don't want to stick to the "other people's word" system and facts to them are the most plausible accuracy.
The empirical type also usually visualizes what is seen, heard, touched, tasted and smelled.
Empiricists are the type of people who have a strong imagination. Usually they are able to describe something with a clear picture.
Idealism believes that reality or reality consists of soul and ideas. So ideas or ideas are the highest science and truth in this school.
The type of idealism usually holds fast to its stance and principles. They tend to be revolutionary and break the rules.
They are full of imaginary works and then introduce it as something that needs to be appreciated.
This flow considers materialism as the foundation of life. The context of the material here is not always in the form of goods or financial. But also related to nature and the physical world.
For them the fact of life is something that can be seen and touched. Things that are beyond logic are not included in the rules of their lives.
For them the supernatural doesn't exist, but fortunately not all materialism does not believe in God.
Even so, materialism also has advantages, its thoughts are more contrasting with the reality that must be lived while in this world.
This flow focuses on things that are known, factual, and certain. Usually they ignore things that weigh less and for them, growth is a priority.
Positive types are also not bothered by what other people think, because they already have their own point about the boundaries between right and wrong in their lives.
People who are in this type of positivism, of course, can be fun friends, if indeed from within we also follow the same flow.
However, if it turns out that there are still things that are less positive in us, it seems that associating with them will open new views and give higher wisdom.
After further exploration, it turns out that there are five characteristics that look specific. Of course it does not mean that each individual only has one type, we can have a combination of all five or several of them.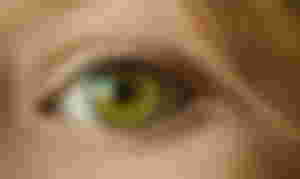 So, after looking further, which type do you think you're into, guys? Lets share it here guys🙈
Article   : 28
Published : 2022 may 8
Author    : Ainsley