Who have never been in situation of facing A lot of problem here since your conscious has been awaken? I don't think there still people that still haven't face it in the rest of there life.
Maybe for some people the problem is mild while on another hands its heavy, some is having a little and simple problem but some is getting have a big and hard problem. but did you ever thought that you could gain some benefits from solving your problem rather than resisting it?
Most people ignore and don't do something on there problem. It mostly they treat the problem like a disease one that was they try to resist to talk there problem or face it that's why they didn't see the most beneficial result that it could bring to there life.
If you don't believe in what I'm saying right that the problem had beneficial effect as a result of having it then let me tell you one by one those benefits and its up to you already what is your judge about it. I just hope that after this you'll treat your problem as positive one than negative one for much easy solving it.
Here are some benefits you could gain in solving your problem as a result.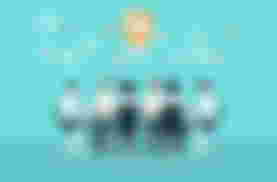 PROBLEMS MAKES YOU AND YOURE FAMILY AND SIBLINGS BOND MORE TOGETHER
Well some problems you could have to face sometimes try your the limit of your relationship with your own family or siblings which sometimes it could reach to the points where your actions could misunderstand by the people around you if there is no real communication and care from your surroundings. But if you and your Parents, brother or sister, child and spouse would talk about it rather than ignore it you guys could evolve much more level of your bonding together. Facing problem together with your family rather than alone facing it is much more easier one. The trust,care, love, honest, loyalty, and support of you or you're family will shine more. and in the end even if you're solving the problem didn't end well. Its still give you a good result where you discover in end that having a support of your family is a golden treasure you can have in world.
PROBLEM WILL SHOW YOU THE TRUE COMPANION AND FRIENDS YOU HAVE
Give and take is a golden rule in friendship and companionship. If you think you already see all everything from your friends or companion through this "give and take" then you are wrong. You could never see the true self of other parties if you only look the outside cover or what you see everyday is not at all they had. you'll only get to know them more if you guys been challenge by a problem and when you face that problem sometimes it show you the truth behind that friendship and companionship you had.
PROBLEM WILL IMPROVE YOUR LIFE
Facing problem and solving it fully hearted rather than resist and ignore it will be much more beneficial to you since it could help you improve more in aspect of how to face any challenge in your life. you'll also learn much more lesson than what you could learn from the schools due to the fact that problem had trace of word "experience" which could make you more grow at present than yourself of yesterday.
Even if you failed to solved it it will will leave a mark on your life that you could always remember. It will leave a little or big impact to your life which you could use as your preference on your future self.
PROBLEM WILL TEACH YOU THE MEANING OF WORD "POSSIBLE"
On years of our life that we are alive and living in wide society there is some point you will tell yourself that there is thing that impossible to do or to reach but with facing the problem sometime it leads us to the road of path of learning and teach us that there is no such thing "impossible". All is possible as far we believe we can do it like how did we solve the problem that we thought impossible to solve but we solve it possible.
PROBLEM COULD RESULT TO YOUR HAPPINESS
Solving and facing the problem we could encounter would make us feel more proud and comfortable in future if its really end well. It will give us much more inspiration towards our happiness by passing through the hardship we could encounter on problem an emotional feeling of being successive is there at the end.
PROBLEM WILL GOVE YOU A STRONG MIND
Having a mild or heavy problem on your life is not easy even its only once. That's why facing it multiple times is like cultivating our mind to be a steel one. our thinking process or even limit of our mind was improving to be a strong one just by thinking how to solve our problem that we are facing one.
PROBLEM WILL SHOW YOU YOUR TRUE SELF
Mostly of problem you could face and encounter in your life that you are trying to solve and facing it fully heartedly is like a puzzle that building up your character its like it creating you to be a better one. Problem will show you some of your character that you still haven't discover before that you had like a talent on something.
PROBLEM IS ALSO AN OPPORTUNITY
Most of problem you could encounter is a piece of opportunity for you to build up your courage, friendship, family, and characters doing Solving it rather than ignore ,facing it together with others rather than alone, will bring you a way of opportunity to yourself to be much more productive one in your surroundings. Its an Opportunity to change your self to be more better one.