All of us are Dead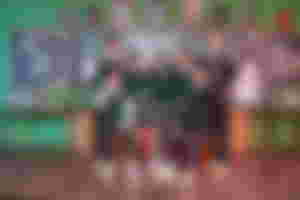 the hype is real, I just finished watching this yesterday and it's really worth watching.This series depicts the ramifications of one person's decision to play god. I'm furious with the person who created the virus because he's so serious that he believes his drug can fix the system. Yes, the system is broken, but you don't get to put other people's lives at risk just because you believe you can fix it.
It's always refreshing to see a unique take on the zombie apocalypse, and while "All Of Us Are Dead" isn't exactly groundbreaking, it's certainly intriguing. That, of course, means that our protagonists are adolescent. As a mystery illness rapidly spreads throughout the school, our young survivors must find a way out immediately.
"All Of Us Are Dead" is about more than zombies and love. Bullying, violence, sexual harassment, and even suicide are all addressed in the series. There are also some startling revelations concerning the internet and social media, as well as societal pressures and how they effect youth. It also serves as a stark reminder of how different the world is for teenagers and adults, and how, at the end of the day, kids are still kids, and everyone is just trying their hardest.
Young love and adolescent turmoil are compelling enough on their own, but add zombies (along with blood and gore) to the mix, and you have a compelling story. Apart from the poignant friendships and sweet crushes, the plot was made more entertaining by the unexpected pairings and teams created throughout the episode as students are forced to rely on one another to survive.
"All Of Us Are Dead" explains not just how the virus spread and triggered the zombie apocalypse, but also why it exists. So you couldn't help but pay attention to every detail concerning the virus's origins, evolution, and potential cure. The series' storyline is aided by flashbacks of the experiments, and it just gets worse and worse with each episode.
The powerful girls and adorable boys
Without including the characters and the actors who play them, this list would be incomplete.
I realized from seeing this that I would never be able to survive a zombie apocalypse. I'm not capable of simply going up and down to the rope. That's when I'll be in the building, and I'm very sure I'll be dead by then.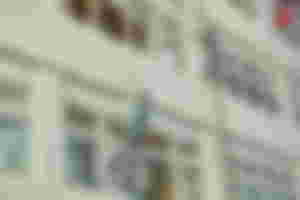 Aside from that, what I truly enjoy about this series are the characters, particularly the well-written characters, both the protagonists and the secondary characters.
The plot unfolds as a result of encounters. Our series has shown the inequities that have been uncovered in the epidemic through their dynamics. Things like socioeconomic bias are genuine challenges, and I'm glad to see them addressed in this series.
In addition, the setting appeals to me. The high school appears to be a microcosm of society in the sense that when we treat each other unjustly, we lose our humanity and, as a result, we lose our desire to help one another. It's even terrifying than a zombie.
I also like how the characters' dynamics aren't toxic; they act like any other teenager, immature and petty at times, but they're all driven by survival instinct. For the first few episodes, I was just shocked that someone was killing but someone was still jealous, but then I remembered that this is highschool, so maybe that's natural.
I also believe that some characters' narrative armor is too thick, similar to the proximity of a zombie that hasn't been bitten yet, but to be fair, there are times when someone must sacrifice too much heartfelt feeling.
The performers are also excellent, so the adrenaline and warmth that we crave in a zombie series are well-balanced, and they just gave us enough information to have us psyched for season 2. Obviously, we don't know much about the virus, and there will be many more outbreaks. Given all of this, I truly believe that your 12 hours will not be wasted. I had a great time watching it and I hope you will watch it. And all I have to say is su-hyeok bite me rawr.