What I am up to?
March 14, 2023
After rusty bid goodbye to us wayback months ago, I was one of the saddest member of readcash family, why? Simple because the tips that I am earning here and in noise.app is the source of my money, tho my partner is working in a construction here and sometimes in the farm but I still feel guilty if I will spend his hard earned money with my needs, I know its ok with him but still I am not comfortable spending it since the money were just enough for our weekly budget.
However, having some of the noise.app family that are keep sharing thier side hustles makes me feel alive and kicking because everytime they post about thier side hustles, I am trying my luck also, even its just a cent.
So for today, I will share with you the side hustles that kweps me busy after rusty bids goodbye.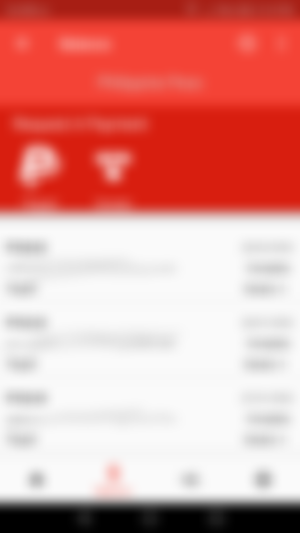 First is the survey app, Attapol in this survey app, you can receive many survey but not all the survey are meant for you because sometimes you are in the middle of the survey then it will inform you that you are disqualify, very frustrating right but of course theres no easy money, so try again with the coming survey until you reach the minimum withdrawal which is ₱150, and so far my efforts are paid off, I was able to withdraw 3 times.
Another survey app I am up to was Votee, here every survey is worth $.1 and the minimum amount to withdraw is $1.5, in Votee you need to be patient because the survey is not everyday, sometimes once a week or more, but still out of patience and perseverance I was able to reach the minimum withdrawal and immediately try my luck if its legit and yes after how many days it appears on my paypal wallet.
I have also the lifepoints survey app where patience is tested because like Attapol there are times that you will be disqualify in the middle of the survey but still I was able to reach the minimum points for paypal which is 285 points and equivalent to ₱250 in your paypal account and yes it is legit coz after 5working days I receieved the money in my wallet.
Then i've tried some games also where the minimum payout points is 2000 and its worth .€17 or ₱9.87 still not bad because you can relax and enjoy while playing.
Then also the lingomate app, after how many try of withdrawing, I was able to withdraw and it is indeed a big help for me.
So to total the money that I was able to earn from those side hustles that I was up to after rusty gone, I earned a total of almost ₱1800+($38), and its not bad since I got it all for free, all I invest was time and patience.
Life today is very hard so we really need to be wise in spending and make an extra move to earn even we are just at home.
How about you, what are you up to after rusty gone wayback?