Everyone had a chance to celebrate whatever occassions we have in our life, and we make sure that those celebrations are worth to remember and treasure in our hearts and to everyone who are one with us to celebrate.
And with this article lemme share with you how we celebrate the FIRST BIRTHDAY AND BAPTISM of my baby, because we celebrated it in one day to lessen the expenses and to avoid the disturbance with other people/relatives who will help us.
My Babies first birthday falls on saturday but the church don't baptized usually at saturday, unless you will pay extra amount to do the baptism alone, so we decided to adjust the celebration on sunday. Saturday morning everyone who will help is busy, preparing and sautee all the foods to be needed for sunday, my family arrives and all are excited for sundays event. But we still prepare a little for my babies birthday they cook spaghetti and we had a cake brought by my brother. So around 4am sunday morning everyone is busy, especially the cook,they start cooking and me and my partner is busy too because we need to go to the church early for baptism of our baby and we still need to get her name and some important papers plus the candles to be used.
Upon arriving the church, plenty of people because its a massive baptism so expected the amount of people, but before the baptism proper they do some lectures about the responsibilities of Godmother and Godfather, they serves as second parent who will taught and guide the kids to be the children of God, and its not thier obligation to give gifts or cash every christmas or new year, and I do firmly believe in that. So after the discussions and lectures that baptism starts and it ends well. My baby is so bored and crying while the water poures out on her forehead, and she wants to walk at the church., But all in all she is good and become a children of God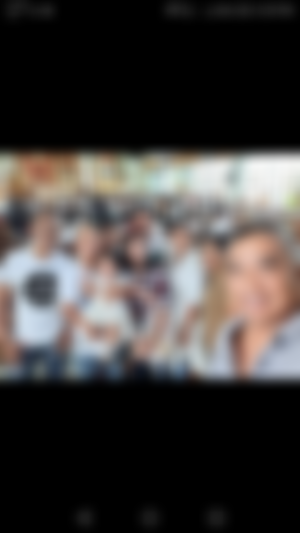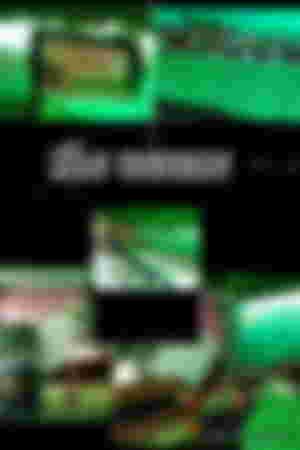 When we got home this is what we saw, my brothers partner did it for free, and it wowed us, it really looks beautiful tho the space is so little but still he manage to fix well. Then after having our lunch we have some rest and pictures taking, and they have some culture here that the baby that have been baptized will worked or the visitors will come and put or give money to the baby, its my first time to experience since I new to this place hehe.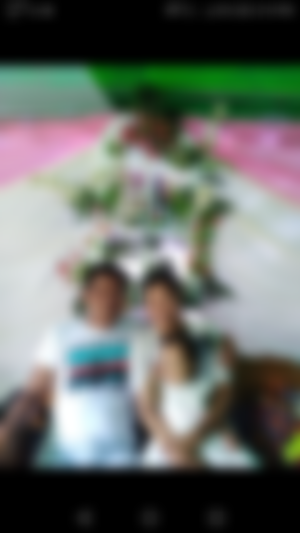 Then after, they decided to start the birthday party of my baby, so I change my baby dress for the birthday party, it was a motiff of somewhat thinkerbell, before the party starts everyone is invited to sing a birthday song for my baby and blow the candle, the cake was sponsored by my partners niece and it was really beautiful and the cake is delicous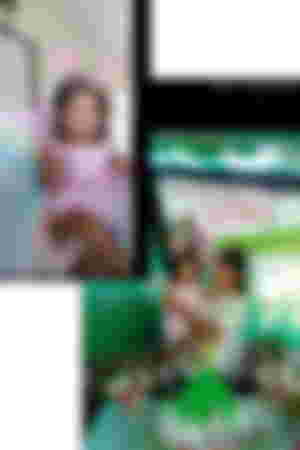 My baby party dress was from her Godmother, she also used it when she was one year old for her birthday party, I'm just being practical so I get and used it for her besides it was still new and only used once so no need to buy a new dress for her, and besides it really fits her.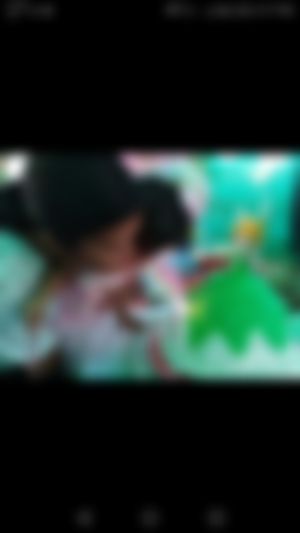 As the birthday party started the kids really enjoy the mini games, like trip to Jerusalem, bring me, stop dance and highest scores in videoke, and we have some loot bags for the winners and all the kids who attended the party and the Godfather of my baby gives some money too for the prizes so everyone really enjoy.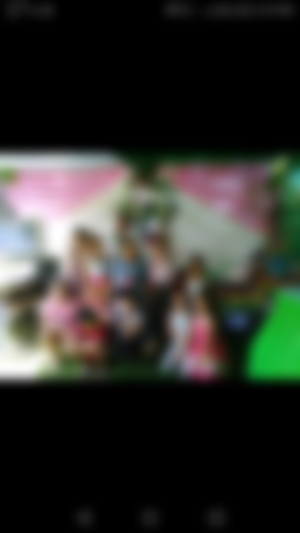 The party ended almost at night, because the rain starts to fall so one by one they go home, until no one is left, and we decided to rest also after everyone is gone, and fix all the mess the next day.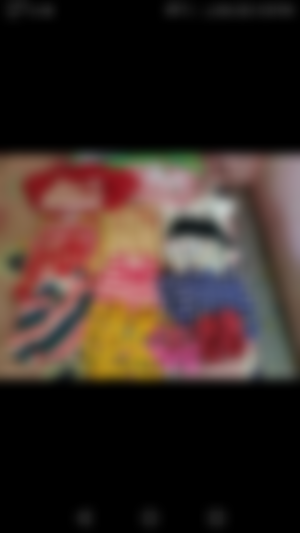 ---
Not everyone have the chance to have a celebration like this, especially in our case that we don't have enough money, but with the help of our family we we're able to give the simple celebration that my baby deserves as she enter the world of Christianity and her first birthday too, and I will forever cherish this precious moments God has given to me, and of course having a baby is a precious gift already as not everyone had the chance to give birth, and celebrating it with our both family is another treasure.
Celebrations doesn't need a lot of money, having our family and relatives next to our side and eat together is a big celebration already and also having a good health for everyone is a another reason to be thankful and celebrate too.
And I will grab this chance to thanks everyone who helped us to make this event happened and to all the sponsored, my brother who give me money for this event, ny partners sister,who sends some amount too, nieces of my partner for hosting and sponsored the birthday cake, and to all who help in cooking and fixing everything, just go make this happened, from the bottom of my heart, THANK YOU, someday I can pay you back in my own way, and I will be forever grateful to all of you!
---
I want to join the giveaway celebration of @LykeLyca and this is my article about CELEBRATION. If you guys wants to join the mechanics are below.
Giveaway Mechanics:

Write about "Celebration" or anything memorable you have celebrated in your life. The article must be at least 3 minutes of reading or more, authentic, originally written by you.

 Guess My Anniversary Date: Choose only one number from 1 to 30.

 Insert the number you choose at the end of your article, example (#25), then tag me @LykeLyca.

 Only 1 article per writer. Giveaway will run for one week. (Ends September 19)

Prizes:
$1 sponsorship - for someone who can give the exact date (OR the closest number).
Positive votes and random sponsorships for everyone who joins.
So, let's have fun!
®anniemarie®
2021.09.17