Today was an extra ordinary day for me, it was not because I got my first dose of covid-19, but because I felt like I was turn to my Old me, the single self. Yes you read it right, I felt I was single for even just a couple of hours.
Around 11am in the morning when I brought Adrielle to the construction site where my partner is working, because I need to be vaccinated today, and it will be done at SM mall so kids are not allowed. Then I went back home to get my things and my partners brother drive us at the SM,and take note I am with the young generations,my partners nephew and a cousin of my neighbor ages 18 and 19years old. So for that moment I almost forgot that I am already a wife and a mother.
When we are at SM we stay outside for a while because we are waiting for somebody that will join us, so while waiting we are teasing each other and planning where to eat and what to do after the vaccination(feeling tropa at dalaga). Then the girl we waited came so we get inside and start looking where the vaccination area was, then we fall in line and its about 45 minutes to 1hour and we're done. So after the vaccination we had a little talk and brainstorming where we are going to eat and majority wins, they love McDonalds. And when we enter at the fastfood they used the electronic order box at the side and to be honest I really dont know how to used it, so they laughed at me at tease me, but Im not that slow, yes I did it on my own, so just present the receipt at the counter for payment and your order will be served. So we had ate while chitchats and laughing as if we own the place.
Then after we ate, my partners nephew ask me, what will be my present to Adrielle, and it turns back me to reality. Oh no! I forgot to order for my baby, and we have no time anymore because the one who will picked us is outside and telling us to move faster because theres no parking there. So I have no choice but to go with them since it was raining so hard too. But all in all I really enjoy the moment, for me I can call it a ME TIME and after almost 4years of living with my partner, I think this is the first time that I had experience, that I go out without anyone or anybody running on my mind but myself only.
---
Closing Thoughts
Sorry for forgetting that I had my obligations already but I know sometimes that this kind of nature is what we really need to be stress free. The fact that I am already a mom is there and I am not taking that for granted, but having a ME TIME also especially if you are full time housewife is badly needed, and to think that its just a couple of hours. And I am with the young generations, I think its not an issue if we cope up with the trends right.
I know most mommies are having a ME TIME also and it really helps them to be stress free and enjoy the motherhood and being a housewife.
---
Thanks to all the readers, upvoters and commenters, you are all great.
To my sponsors thanks for having you on my blocks, you are all my inpirations here. God bless you all!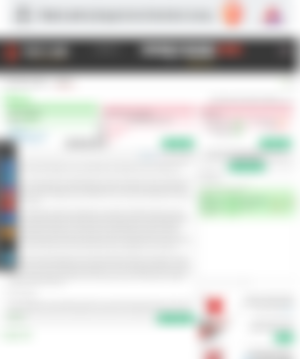 God Bless Us All!
🌹Annie Marie🌹
2021.10.15