When you meet a tall dark and handsome out of the blue, what will you feel and what will you do? And what if this man approaches you?
There was a lady, her name is Warfe, Warfe is from the province of Iloilo, but she is working in Laguna. So she only went to province once a year, its either before christmas or after christmas until new year. There was one time when she decide not to go home to her province because she was planning to buy the newly out smart phone I think it was N95(Nokia) and it was very expensive that time. So to make it fast forward she buy the smart phone and did not go to her province but instead celebrate Christmas and New Year with her sister somewhere in Manila.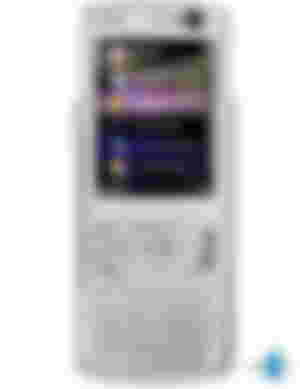 After New year she's back to the boarding house and back to work too. And days passed when she had her day off and went to Mall and meet her friends there, while she was waiting for her friends, a man approach her and this is thier convo:
Man: Hi, mag-isa ka lng?(hi, are you alone?)
Warfe: Hello, hindi hinihintay ko mga friends ko(no, I was waiting for my friends)
Man: ok, akala ko solo ka lng invite sana kita, birthday ko ngaun eh(ok, I thought you are alone, coz I want to invite you to celebrate, its my birthday today)
Warfe: ay sori hindi ako pede eh, bakit naman solo ka lng asan mga friends mo at family mo?(sorry I cant, why you're alone, where's your family and friends)?
Man:nagcelebrate na kami kagabi ng mga friends ko dun sa bahay ko sa ayala subdivison, ung parents ko naman nasa manila(we had celebration lastnight at ayala subd., And my family is in Manila)
Warfe: ah ok, sorry hindi talaga pede eh(ok, im sorry I really cant.)
Man: ok lng, next time na lng, pede makuha number mo, para txt txt tayo(its ok, maybe some other time, can I get you phone number so we can exchange message)
Warfe: sige ito number ko(ok, heres my number).
After exchanging thier numbers they parted ways, and her friends came, so they roam around the mall, watch movies and after they went in thier respective boarding house. So upon arriving at the boarding house, she tells with her boarmates the story about the man and she said that they were exchanging messages now. So the boardmate got curious too, they ask whats the work of the man, where he lives and many questions follow. She answered all thier questions, and day by day she is telling her boarmates about the man, and thier exchanging messages, she told them that the man is from a rich family, and working somewhere in manila and thier house in ayala is so big but he lives alone, and there's a pool inside where his party was held and many more, so they ask her are you bf and gf already, warfe said NO, but she said she was courting her, and the man made promised to her, that if they be in relationship, she will stop from working and the man will support her in her studies and she will lived with the man in his house in ayala subd. But thy sad part is the first meeting has never been follow. Until one day.
Warfe came home early (she's working in nightshift(8pm-8am with overtime and 5am if no overtime) she did not render overtime, then when she arrived at the boarding house, they notice that she is really happy and excited, and they ask her why, and she told them that she will meet the man later when the mall is open, but for the mean time she will sleep because its too early. So there the story goes, 8:30am when she wakes up, and she is asking May(her boardmate but she is a student)to go with her, but May refuses she said she can't because she have a class, so she have no choice but to go alone. Then she prepared herself, even only almost 3hours of sleep she did take her bath, and before 9:30 she go because the mall will open at 10am and she still have work at night. She is so excited for there second and formal meet up.
TO BE CONTINUE...
The next article will run with what happened during the meet up and if Warfe was able to report to work that night, so please stay tune😀
PS: Sorry for the story its my first time to do this, hope you can bear with me, this is a true story
®annie marie®
2021.08.28