August 30, 2021
When July is about to end , I pray fervently that month of August be good to me please, and I think God hears me.
This day, is quite special for me, I know everyone feels the same if its your day, right?
Happiest birthday Self❤️!
Upon waking up this morning, I get my rosary under my pillow and utter a short prayer of gratitude to God, for waking me up and reach my 39th year of existence here on earth.,then suddenly my baby said AY GISING NA PALA AKO MAMA(this is her favorite morning dialogue upon opening her eyes and saw me wakes up too.) Then I kiss her and and told Good morning, I love you very much, and she replies the same. Then I told her sing for Mama, its Mama's birthday today and she sings immediately,( sorry I did not had time to took a video because we just wake up), after singing she said HAPPY BIRTHDAY MAMA and held me her hand and pretend theres a cake on top of her hand and told me to blow the cake and eat it.😀
So the day went smoothly, my family and friends greets me in social media, and even this CEBUANA(HAHA)greeted me(awts so touchy hehe),my neighbor greets me and they even invite us for breakfast, so my baby had her breakfast there.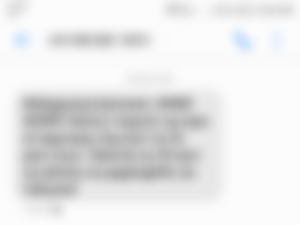 When afternoon came, me and partner talked that I go to the city for my monthly errands and also to pay a visit to the Church, but he needs to finish his errands first, around 3pm when he return home, but the strong rain starts to fall with thunder and lightning, so he asked me if I will still go to the city, but I said No, its too late and its raining too. But he still surprised me with 2boxes of pizza a chicken, which we enjoy. And Im happy with it because Its ok with me even there's no celebration having a healthy body and mind is already a gift to celebrate everyday. We ate together while discussing about my family, and my baby is enjoying her pizza too.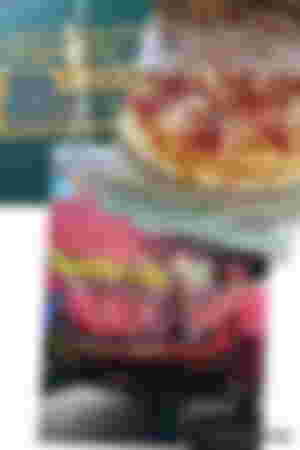 The facebook reminds of birthday party in Taiwan, so just want to share here for a glimpse.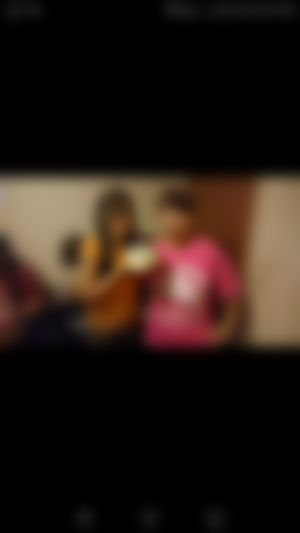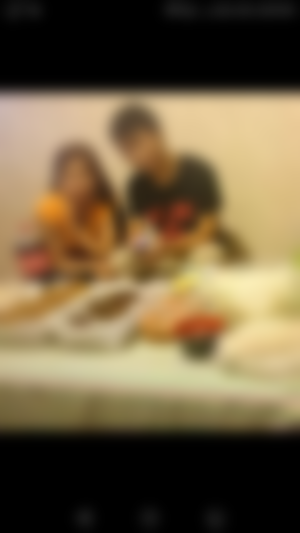 When the evening came, while I was feeding my baby a couple of people sings HAPPY BIRTHDAY outside the door, and when I open it, wahhh It was the family of my partners brother, and they loudly singing while clapping thier hands. I was really surprised and I feel so touch and my tears starts to fall while saying my THANK YOU TO THEM, and Mami handled me the cake that her daughters bake, wahh I was really crying, because after 4years of staying here its the first time that they surprised me like these, that's why I'm so overwhelm, I dont know where to put my happiness. Having them as a neighbor and niece of my partner is too much because they will treat you as family, thats one of my biggest reason why Im so blessed to have them. After picture taking ang blowing of candles they go home, because I have nothing to offer(hihi). My partner just told me to give the half part of the chicken he bought(CHOOKS TO GO), and I bring it to them. The pizza is over because I give my neighbor a while back. And when they go home, my baby is so happy seeing the cake and the candle and shouting at me that she will blow too, so I let her do it, and you will see the real happiness of a kid.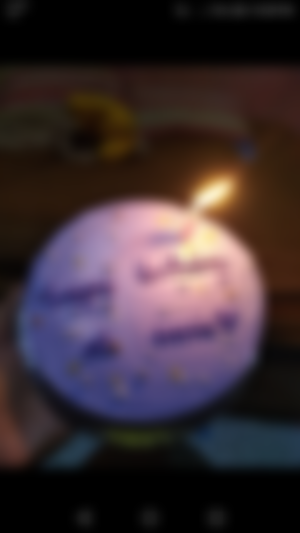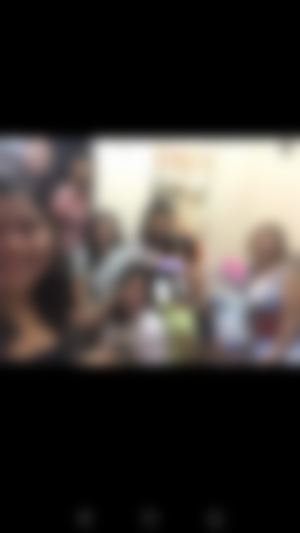 My heart is overflowing with joy, and thats because of my family and my partners family too, they really make my day extra special. No need for a big party to make the day special its depend on Us on how we appreciate every little things to make it special. Thanks to all who greet me through noise.cash. I do love you all!
________________________
Im beyond blessed for all that I have now, and also someone gave me an advance birthday gift @Bloghound thanks for the sponsorship, you never know how thankful I am seeing the notification that you are sponsoring me, thank so much for the trust, you are really have a big heart dear, I salute you dear!
________________________
PS: My wish for today is of course long and healthy life with my family and loved ones and to all(yes all po, you are always included in my intentions whenver I pray) and of course to noise.cash and read.cash platform, as we are wishing for our long life, may your life be long too, because you really a great help for everyone,( there are some people really change thier lives because of noise.cash and read.cash)so I'm praying for it everyday, to help those who are in need and can't go to work because of some reason(personal/health issues), and at the same time enjoying and meeting virtual friends and giving inspirations to others, LIKE ME.
❤️Thanks and I love you all! Lets spread love and unity to all❤️
2021.08.30