Quality time and simple birthday celebration
December 20, 2022
It was last December 14 when Adrielle turns 4years old, we plan not to have a small party at home because of financial issues, its not that we dont have money at hand but we rather be at practical side of life because of the inflation is real, I dont want to be bongga today and nganga bukas, so instead of small party we just plan to go to the mall, eat at her favorite fastfood chain and let her play in the playground and buy her the toys that she was asking.
After lunch is our plan, because partner report at his work in the morning and he will have a halfday work, and wewaited for him at home and prepare ourselves.
Before 1pm when we ride off the trike going go the mall and while on the way the rain fall and sad to say we areat the backride so we get wet but we make sure that Adrielle is protected and covered well.
We reach the mall and the lil girl immediately wants to eat at Jollibee and even its past lunch time the queqe is long, so they just waited for me on the table, I order the food she wanted which is chicken, rice, fries, ice cream and softdrink, yes she did eat it all(ganun sya kalakas kumain, at ndi papahuli sa pagkain).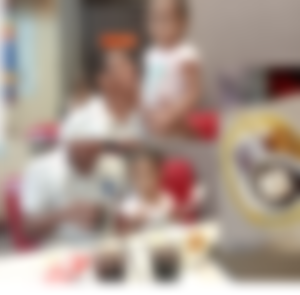 After we ate, we went to the third floor of the mall where the playground is located, but before she play, we accompanied my partner to get his national ID since there are no people in there, its just 5- 10minutes and he is done, and we proceed at the playground.
I choose the package of ₱200 for 1hour because 30minutes is so fast and maybe she will just start to enjoy that time, and also its her first time there so she is abit hesitant to play, but since I am with her so she started playing but some of the rides or playstation there was new to her and she was afraid, but I can still see that she enjoy playing also.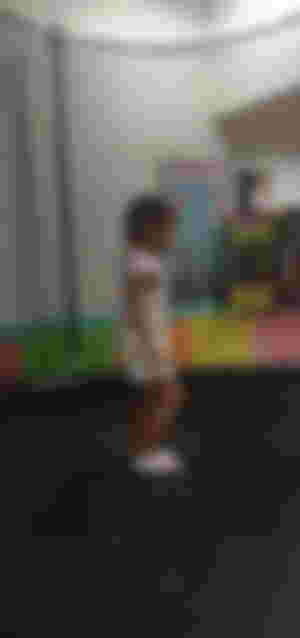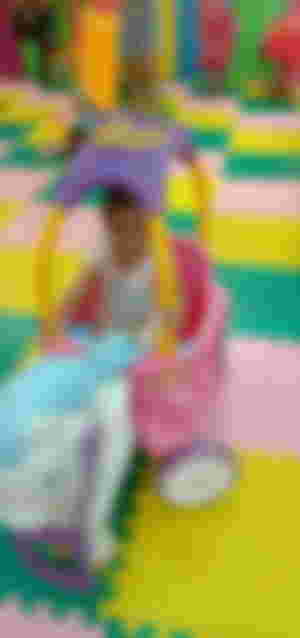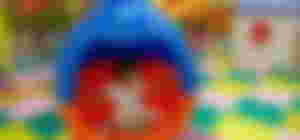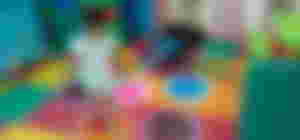 The area where she enjoyed much is the slides and she falls with a lot of small balls, the dollhouse, the different learning toys, and the kitchen area and some rides and one thing I observe from her while playing, she is also keeping things organize as in nagligpit sya dun sa kitchen area.
Then theres one area where she get conscious, because whenever she stepson the blocks she keeps on checking her socks akala nya nagkukulay sa medyas nya ung nsa inaapakan nya.
While we are inside the playground her tatay was roaming inside the mall and he just come near us when its close to one hour, and when Adrielle saw her tatay she keeps shouting and want her tatay to see her playing inside and even posing when her tatay focus the camera of the phone on her.
Then when she her was called out because her time is up, we opted to go out of the mall but she insisted to ride on the unicorn so we stop for a while and enjoy her moment riding, after we opted to go to the city proper for her toys.
We rode the trike going to the city proper because its a bit far and the weather is not that good, then we let her choose her toys and my partner buy a short for him and we buy a double burner gas stove, then before heading home, we drop by at the church to pray and give thanks for the gift if life that He always give to us, then we headed home.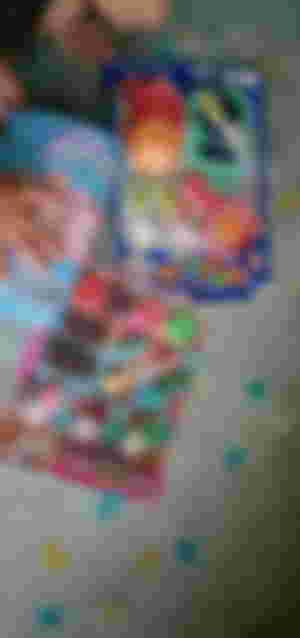 And thats how we celebrate her day, very simple but we make sure she enjoy and make her day a memorable one.