Peace at the beach
March 18, 2023
Today is not a good day for me I got this feeling that I feel tired and boring being a housewife, no social life, malling, buy anything that I wanted, eat everything that I like, travel in anywhere my foot will lead me and alot more things that I missed when I was in my single day.
I know some of you understands what I am going through today because somehow you feel the same and I think its a normal feeling especially to me and to others who worked for thier life and now became a full time housewife. We missed the days but I am not blaming anyone of where and who I am today, its just maybe not a good day for me today, so pardon for me for venting out my feelings, so before I drown myself to this emotion I will just divert it to something relaxing and worth to share with you and that is our quick beach getaway.
As some of you knew that my partners nephew and nieces are grown ups already where two of them were already teachers and others were colleges, elementary students and the youngest was Adrielle and her cousin Bella.
Even they were already grown ups and have different circle of friends they make time to bond us cousins and sometimes we join them since Adrielle still needs my care.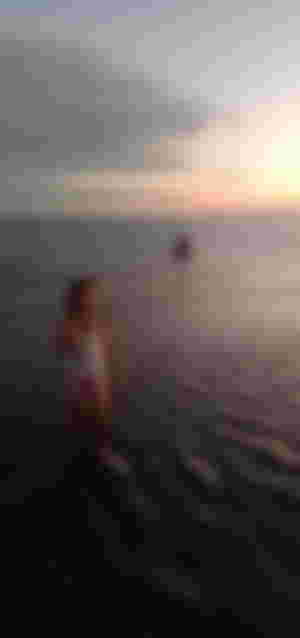 Then last time before the classes resume they plan to have a quick visit at the beach and wait for the sunset. We were not included to thier plan because of the car is already full, and some of them rode thier bicycle to have a exercise either.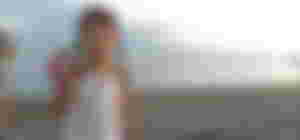 When they are about to leave, one of thier cousins dont want to go as she already feels tired so, the motorcycle is now available and then they ask us if we want to go and ofcourse I hurriedly get Adrielle her jacket because its a bit cold and there we join them.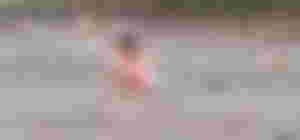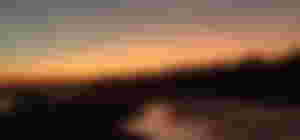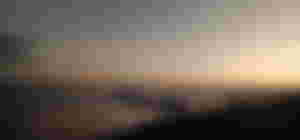 Seeing the beach makes Adrielle happy, she is been asking us many times that she wanted to go the beach but because of the weather we cant bring her to the beach.
Adrielle immediately run near the beach and play with sand and water, she keep jumping and running at the beach, actually she wanted to swim because she saw her cousin Bella swimming at the beach, but I did not allow her since I did not bring her extra clothes and we are riding on a motorcycle then its to windy also, so I am afraid that she might catch a cold,and she understand me so she just play with the water, but of course as a kid who loves to play, she forgot what I told her and sit a little at the water that makes her shorts wet, and I understands her because the beach is so inviting, and atleast her clothes were dry which is important.
After the darkness totally showed up we prepare going back home, Bella doesnt want to go home yet but when she sees everyone is walking back home, she agreed to go home also.
Closing Thought
Its just a quick beach getaway but if you are looking for peace of mind, relaxation beach is the best place to go, even in a short period of time you can find the peace that you are looking for.
Thats all for today. Enjoy the family day.