Our afternoon routine
November 16, 2022
Good day readtizen! I hope and pray that everyone is in good health and shape wherever part of the world we lived in.
Today I will just share with you our activity every afternoon.
The other day, Adrielle is playing alone outside then afterwards her tatay came from work and she immediately run after him and told her that she wants to go to ilaya to play with her cousin, but I said I dont like but she insisted so her tatay drop us off at the Ilaya.
There she play with her cousin until the time her tatay came to pick us up and since he did not bring the trike so we walk going home, but no worries since its safe to walk because of the street lights and still early just got dark because of the season.
I dont remember when was the last time we walk as family so the time that we walk that night was quite memorable to me and alsonwe had fun because Adrielle ask her tatay to carry her as she was already tired even we walk a little only hihi.
Then yesterday afternoon, after she wakes up she then asking me again to go to her cousin house but I dont like but she insist again and she said we will walk going there because her tatay is not yet around.
So we start walking, and I have my phone with me so I can take photos along the way.
I think she really loves to walk because I can see how she enjoyed it, she even keep running away from me and just stop if she is quite far from me because I am stopping to take photos.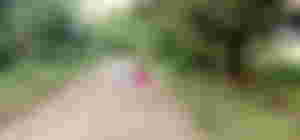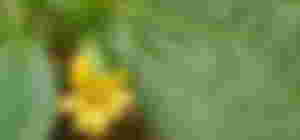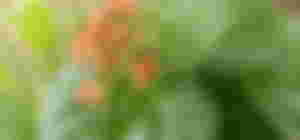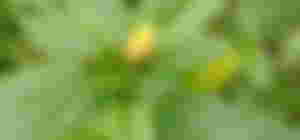 Then half way my partner nephew lift us and drop us off there, then we saw her cousin crying because she fell of the ground and got a small wound so we go to thier house and there they start playing.
Then around 6pm her tatay came to pick us up again but Adrielles cousin insisted that they need to have a dinner together first, so I let her had her dinner first because the lil girl is crying if we will go home without having dinner together.
Afterwards both of them were done with the dinner and we go home via motorcycle that my partner borrowed from his nephew.
Then got home she had her dinner again because she was hungry and tired.