1:30pm Sunday September 19, 2021
A gloomy and cloudy morning wakes us up today! But theres no way of stopping our activities and chores for today! After breakfast I immediately filled our water drum, then I start cleaning the house, while cleaning my partners friend arrived and handed us a plastic of rambutan, What an early sunday blessings! So I continue cleaning my partner arrived with fruits also, then I saw him preparing his small bag, then I ask him:
"Where are you going"? "To the beach" he replied.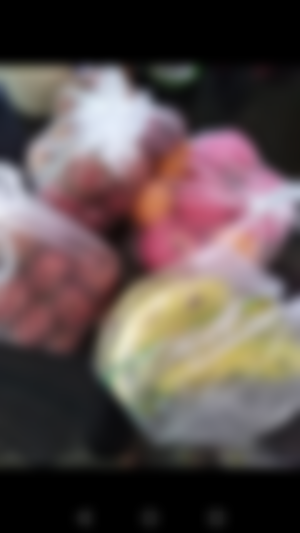 I did not say any words because I don't want any arguments between us, but I heard him talking to our baby,
The weather is not good so I can't bring you with me.
So he kissed our baby and go! Deep inside myself I feel a bit mad because its been very long time that I am telling him that we can go to beach because our baby is always looking forward of going to the beach and play there, but he always insisted that its not yet allowed, but now he go to the beach with his friends. I don't know if he really wants us to bring also with them and be was just concerned about our health because the weather is not really good. But I'm sti thankful that she did not bring us with them coz the rain falls ao hard after an hour or minutes he leaves.
---
I don't know whats we the rain that gives us different reactions, like we want to eat and eat, then we are getting sentimental just like what I write above. But despite being sentimental, it teach us all to be strong, that there's no storm that will defeat us, they are just trials that we need to fight and we are bigger than those trials, As much as I want to cut this article here but we had a good bonding in the afternoon and want to add here.
When my baby wakes from her afternoon nap, she did wake her tatay too, and we had snacks together, cake noodles and bread, and after I had to take some white hair on his head while our baby is playing and we have some serious talks also, because its been how many days that we don't talk well because of our last argument, when he got home drunk. So I started the conversation like this
When you get home drunk, just go directly to your bed, so when you fall asleep you will not be disturbed anymore, and besides waking you up when you are drunk is so difficult and then you keep on saying harsh words against me, he just replied a smile
Then while he was laying down he is watching our baby playing and singing inside her toy box and he really enjoy watching her, then I told him that I really want to buy something that will enhance more the talent of our baby in speaking english and singing and memorization, then he told me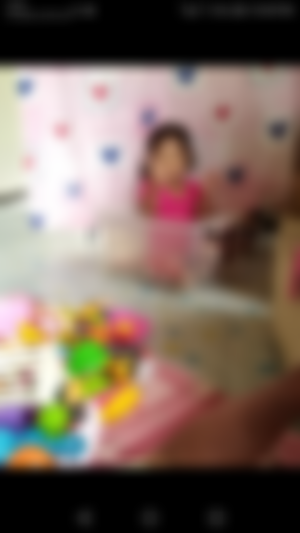 I know you have money, I replied If I dont have to loans from my friend yes I have, but I need to pay them, so whenever you see me using my phone, it means I'm finding ways to earn because if I will ask from you I know its so impossible, he is just listening to me. This is the first time I told him that I'm earning using my phone, but I did not give him the details, because sometimes he is teasing me while I'm uaing my phone, so now he knows why I'm always up to my phone. Its been very long time that we had a serious talks like these, because most of the time he was out and go home very late or drunk.
---
Sorry for my article, for being senti and my rants, just want to share whats with me everytime the rain poured out the whole day. This should be published yesterday but since I was pre-occupied so I never had the chance to published it, and I think it has a purpose too of not publishing it early, as I had add another stanza about our afternoon bonding inside our house.
---
Now that I have my baby, I already lessen my senti moment when its raining coz I have her by my side to entertain and play with me. Being a mother is a big responsibility but yet so fulfilling. I cutting my article now,because I don't know what to say anymore because I'm too sleepy and my housemates are all sleeping now. So goodnight and God bless us all everyday.
---
:®anniemarie®
09.2021 09.2335