My first acting career
August 3, 2022
Happy hump day!
Do you know what I did today? Well its an acting career that I never do all my life. You wanna know whats it? Ok I will share with you.
Just after all my chores are done and am just resting while using my phone for a couple of minutes before I take my shower, somebody chatted me via Telegram, good thing that I need to open my TG app that time, coz its not pooping up even I have new messages, so I see her is asking if Im online, then I asked why? Then she starts telling me her problem..problema na naman ano, ndi na yta ako lulubayan ng problema(charzzz),but this time its not financial problem, its more of family problem and behaviour problem.
A she is telling me the details of her problem, I feel pity with her coz I know she is suffering so much pain already, but she needs to be brave for her mom who is away. Now after exchanging messages, I ask her what I need to do, so she instruct me that I need to pretend that I'm her Auntie and call her with an angry tones, at first I was hesitant coz I dont know if it will work with her problem and I dont know how to deliver it with angry tones also, but she is so helpless, so I replied her that I will try and we exchange our messenger ID coz there I will call her.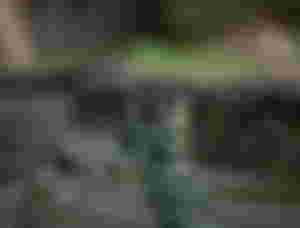 Moreover, after the exchange messages in messenger and I had a go signal to call her, I tried dialing her account and contemplating also coz I never tried doing it before, and I move away with my baby then when the call was almost about to end, she answered it. So at first I was relax and asking how are they? Then my voice starts to get high and pretend to be angry and need to threaten them to avoid making scandals or else better go home to where they came from, and I will come to visit them to check on them, and thats how the acting end.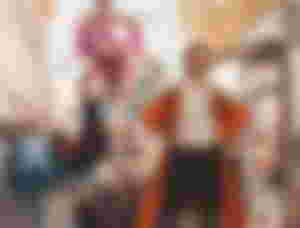 After the pretend call, she chatted me and thank me coz I really did well daw, kahit sya daw natakot sa boses ko and her siblings is alerted which is the main reason why I need to pretend to be angry. And I can see that she was a little relieve after our acting session.
She is very thankful to me and at the same time also asking sorry coz she need to opened up with me her problem since she dont have a mom near beside her. And its ok with me atleast I can help her in the best that I can and also for her to lessen the burden that she have from her heart.
==
I hope that one day she will be fine and her sibs too, I know its an easy journey but as I told her wild understanding and love maybe will help her sibs to be back to his ownself. She is one of us too kaya please help me to pray for her sibs pra makabalik na din sya and maging masigla na uli.