My absence ft. sick Adrielle and family visit
December 7, 2022
Happy humpday!
Its been almost a week that I was not active here in readcash, tho I still read some article but I did not publish any article, the reason of my inactivity was:
Adrielle got sick again, after getting well from fever the next day she experience dry cough and makes her feel uneasy again and fever return because of coughing, then she doesnt want to eat but I force her to eat even small amount of foods all she wants was water and at night we really can't sleep because of her cough,she drinks water from time to time thats why we are almost awake the whole night.

I bought her medicine but I think it did fits her so I opted to let drink herbal which oregano, I get 3 leaves from my oregano tree and add some hot water on it and after it get wither a little I squeezed it in a spoon and let her drink the syrup of it, and there after drinking she immediately feel relax and have a good afternoon nap.

So at night I did it once again, after I steamed our rice I get another 3pieces of oregano leaves put over the steam rice and the same procedure, after it gets wither a little I squeezed again and let her drink the syrup and it really helps her situation, it lessened her cough and she had a good sleep at night and there I feel relieved, now she is still coughing but she is feeling better already.
The next reason of my inactivity is:
I shared here that my partner win in STL(small town lottery) and she handed me ₱1k($20)to give to my Mom and my mother wasvery thankful and deciced to visit us here and used the money we sent her as her fare, together with her was my brother and a nephew and niece.

They arrived around 9pm of December 3 and they just had thier dinner and a little chitchats and we went to bed as they were tired from the long trip and me and adrielle was just recovering from the sleepless night.

The next day sunday we decided to walk early in the morning, then they went to the river to play and enjoy in the water and of course Adrielle wants to join them so I need to assist her and we just stay for some minutes because of Adrielles was just recovering but my brother, niece and nephew enjoys alot even the water was not that clean.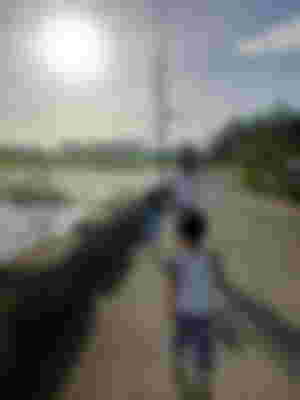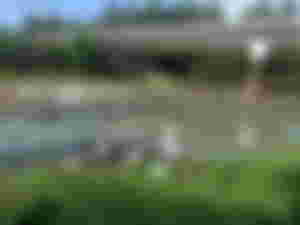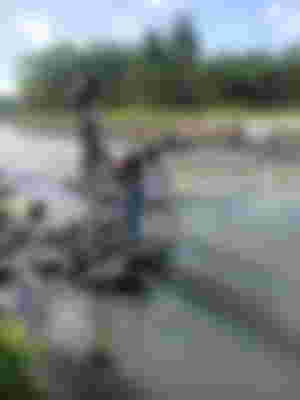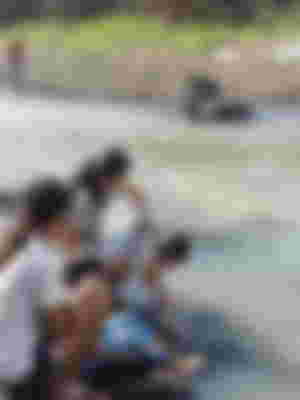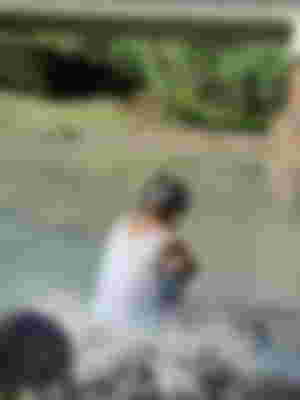 Supposed to be they will go home sunday afternoon but it was cancelled since they arrived late night(saturday).

Sunday was spend chitchatting and food trips, and let the kids play outside, Adrielle enjoyed playing with her cousin because both of them were aware how to share toys with each other, mostly they were out running and walking together.

Then monday morning weare busy preparing what they will bring going back to manila, they were asking for sime fruits like pomelo but my partner did not find a single because of the typhoon last time, our place were one of the devastated, they only bring banana(saging na saba) my moms favorite, and shredded coconut with buko juice, after lunch we drop them off to the nearest bus stop.
Their visit here makes me offline in my online hustles, as I need to assist and entertain them and also I need to focus on them because its almost 6months when we had seen each other, so spending and treasuring the moments they are here is what matters to me and I also enjoy the time to be with them coz I dont know when we will be seeing each other again, so making the most of it while they were here with us.
••
That will be all thanks for dropping by and I just hope He did not forget me for ny long absence.