Lies, lied lie
March 3, 2022 19:53 pm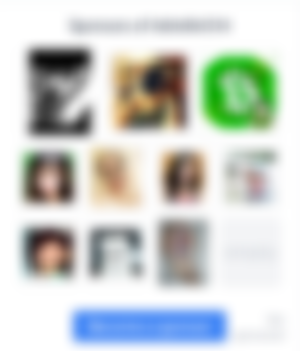 Are you a kind of parent or siblings that tolerate your kids/siblings fault,or you are the one who are teaching them to tell a lie just to make some excuses?
Story Telling
Mami(my neighbor) wants to help me financially coz she knows my partner dont have stable job, so she suggested that I will be working on the feeding program of her school since she was the principal. But since no one will take care of Adrielle she suggested that I will not report for work but my name will be registered and my other neighbor who worked as utility in the school will be the one who will do the job. Per day salary is minimum wage ₱370 if I'm not mistaken. But since I will not be working so my neighbor said she will be giving ₱100 from the salary, and the feeding days mostly is 10days only. And the salary is every end of the month. So there it goes.
Last december, she handed ₱500 pesos I did not ask question anymore why only that amount, coz for me its a blessings already. Then January she did not gave me and I just tell myself maybe no feeding coz the students had almost 3weeks vacation. Then February is back to school and I know the feeding is also on going because the left overs or unpicked food packs is with her, she brought it home for her kids,so I am expecting some salary for february.
March 1-2, I was waiting for my salary, or even a small talk na wla pang sahod but my neighbor just ignoring me, so March 2 night I chatted her and asking if I still have my salary or I have name in feeding program, but she never replied.
Then morning March 3, she just read my message and still no replied, so I chatted her again for follow up question, and still read it and did not replied, so I chatted her again, if you dont want to reply I will just ask Mami about it.
So I chatted Mami asking if I am still in feeding program kasi bka naghihintay akong sahod eh ndi na pala ako included, ndi kasi nagrereply si hilda then after how many hours she replied, to summarize our convo, tanggal na daw ako sa feeding, so it means wla na pala talaga akong sahod na hinihintay, so I replied, ok thanks sana naman sinabihan mo ako ahead of time para ndi ako nagmukhang t*nga sa kahihintay, then she replied sorry po!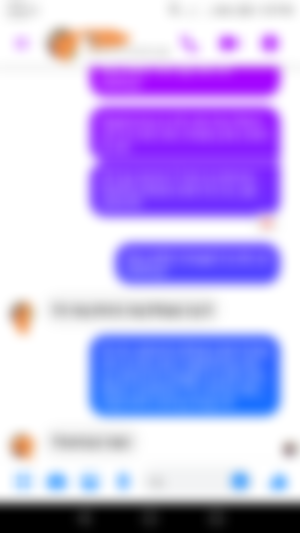 Then after we chatted, Mami replied my question, bakit wla ka pa ba natatanggap? So I answer her, wala pa po kasi sabi ni hilda nagreply kanina eh tanggal na daw po ako sa feeding. Then Mami said walang dalang cp si Hilda kasi tinawag ko sya at may ipapagawa ako. Then I sent her the screenshots of our convo. Then Mami apologizes, ung sahod daw ay kakukuha lng ni hilda at i-aabot daw sa akin pag-uwi ng hapon. Aalamin daw if sino nagchat sa akin. Then I replied Mami na thank you po at pasensya na sa abala. She replied back no problems daw. Pero deep inside me nahihiya ako kasi busy tlga sya dahil magface to face sila kaya madaming gawa sa school.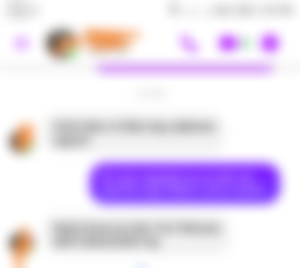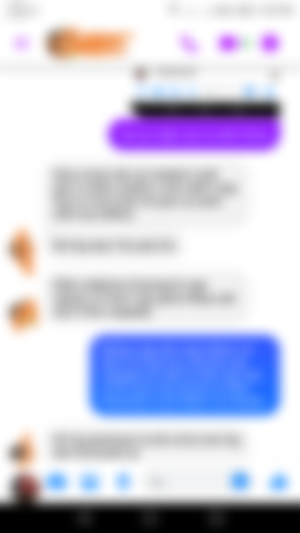 ==
My question here is sinong ka-chat ko this morning, if hindi dala ni hilda ang phone? Then my friend saw hildas daughter na nsa online class around 10am and she was using hildas facebook account. Do you think ung anak nya ang kachat ko?
If you will read our convo(hilda and me)kulang pala screenshots ko, nadelete ko may nauna pa kami convo maliban dyan sa screenshots ko, sabi nya Ate annie monthly pinapalitan yan. so clinarify ko pa ung nasa convo na namin. And talgang naniwala na ako na tanggal na ako, at mukhang matanda tlga kausap at naniwla na ko na tanggal na ako, which is ok lng naman sa akin atleast malinaw na lahat.
Then as Mami said that ny salary will be handed pagdating nila, ayun binigay nga sa akin but ndi sila ang nag-abot ung anak nya, of course I was waiting for some explanations din sa knya pero never sya lumapit sa akin.
This is already a second incident, last time was June ang last feeding then august na wla pa rin sya inaabot sa akin at wla mn lng pasabi if ndi ako magtatanong, nakakainis diba, then pati anak nya pinagtatakpan sya kaya last salary ko ng june ndi ko na kinuha at sabi ko tulong ko na sa knila, kaya ndi na kami masyado nag-uusap ni hilda, and what I hate the most is sya pa ung matapang at mapagmataas. Pero ung last incident ndi alam ni Mami na may ganung ngyari. Maybe I can tell her some other time.